Frozen food specialist Iceland is sending a delegation to Reykjavik this week in a bid to fend off legal action from its namesake island nation.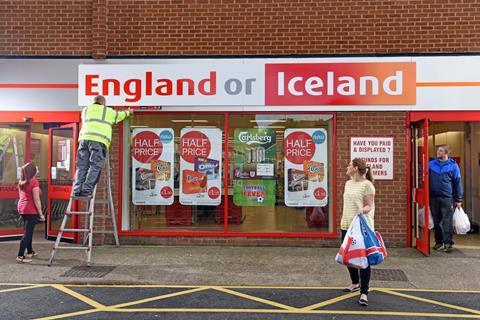 The Nordic country's government revealed last week that it was taking legal action against the retailer, as it seeks to invalidate the firm's exclusive use of the word Iceland as a Europe-wide trademark.
In a strongly worded statement, the Icelandic government said it had made "multiple efforts" to negotiate with the grocer in order to avoid legal action being taken.
But it claimed that the retailer had responded with "unrealistic and unacceptable demands", which had left the government with "no choice" but to resort to legal action.
Cool relationship
Iceland Foods denied that it had received recent approaches by the government and insisted that would have been the grocer's "preferred approach", as opposed to legal action.
And today the retailer has revealed plans to jet into the Icelandic capital in a bid to resolve the situation.
Iceland Foods said it was "urgently seeking a meeting" with the Foreign Ministry of Iceland, so that it could lay out "constructive proposals for resumption of the peaceful existence" between company and country.
The retailer said it had "a warm relationship" with the country, which was underlined by its sponsorship of Iceland's football team at the UEFA 2016 European Championships.
Defrosting tension
Iceland founder and chief executive Malcolm Walker said: "We registered Iceland as our company name in 1970 and we have coexisted with the country called Iceland very happily ever since. They have made no contact with us to raise any concerns about trademark issues since 2012.
"We have no desire whatsoever to stand in the way of Iceland [the country] making use of their own name to promote their own products, so long as it does not conflict or cause confusion with our own business.
"I am sure that there is ample scope for an agreement that will allow both parties to continue to live and work amicably alongside each other.
"A high-level delegation from Iceland [the company] is preparing to fly to Reykjavik this week to begin negotiations, and we very much hope for a positive response and an early resolution of this issue."