Iceland chairman Malcolm Walker's wry sense of humour has permeated much of the work done for the retailer to consistently appear in the Sunday Times Top 100 Companies to work for list. His latest chucklesome HR move is suitably eye catching.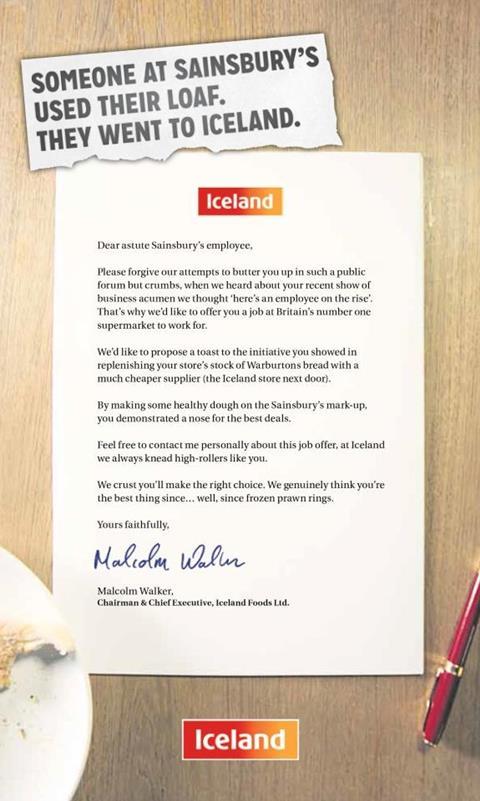 Following media reports a member of staff at a Sainsbury's store in Greater Manchester nipped to Iceland next door and sold on its Warburtons bread at 49p extra after running out, Walker has offered the staff member a job.
In an open letter littered with puns posted to its Facebook page, Walker proposed "a toast to the initiative you showed" and said "we always knead high-rollers like you". Walker will hope the staff member accepts his offer and earns his crust.