The Co-op's food chief executive Jo Whitfield discusses her plans to build a grocery business based on what people actually want. Hugh Radojev reports
It's just gone half nine in the morning and, as Jo Whitfield takes her seat, she smiles apologetically and admits she's feeling a little bit worse for wear today.
There's nothing to apologise for because, if anyone deserves to be celebrating, it's her.
Her two years at the helm of the grocer's food business have been a period of remarkable success – both in terms of business performance and personal accolades.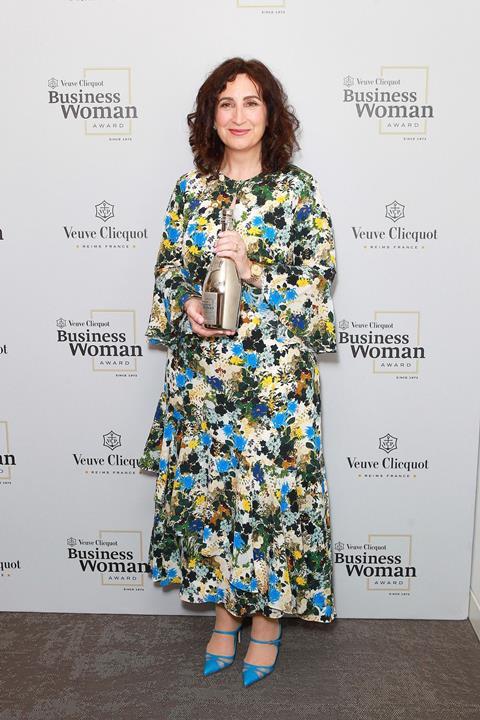 Only the night before, the Co-op snapped up grocer of the year at an industry awards ceremony. While, in late May, Whitfield herself won the prestigious Veuve Clicquot Business Woman Award.
The award is richly deserved. Since being appointed boss of the Co-op's food business, making her the first female boss in UK grocery, in 2017, she has built on the good work of predecessor Steve Murrells, who moved up to group chief executive.
The stellar performance of her food business helped return the wider group to profit in her first year of appointment and her division continues to go from strength to strength.In its last financial year to January 5, The Co-op reported a 4.4% rise in like-for-like food sales, which was a fifth consecutive year of growth and the fastest in more than seven years.
However, Lancastrian Whitfield is humble about her achievements and puts much of the Co-op's recent success down to the work done before her tenure.
"We're motoring, which is great. A lot of that is down to the work the team did around resetting the Co-op," she says. "All the work done around ranging, shops, starting this journey around investing in the offer and getting it to a better place has definitely laid a fabulous foundation for us to build on."
Retail Week Be Inspired conference
Jo Whitfield speaks at Retail Week's Be Inspired conference on June 19 at The Brewery, London.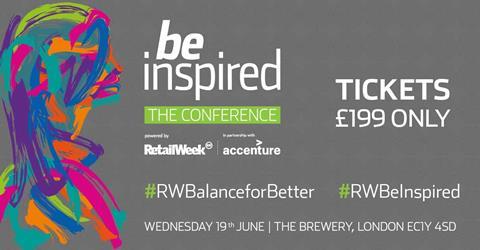 Be Inspired encourages women to fulfil their career ambitions and has a programme packed with inspiring keynotes, workshops and mentoring sessions.
Secure your spot here today.
A c-store business for the people
Whitfield has been building a convenience business to be reckoned with over the past two years. "My focus has always been around winning in convenience," she says.
On her watch the grocer has begun a complete refurbishment of its 2,700-plus-strong store estate, has invested in new stores – 100 shops opened last year – and has launched click-and-collect and trialled online deliveries with Deliveroo.
Whitfield says these initiatives come back to the "three dimensions" she wants the Co-op to focus on: being closer to where people are, closer to what people care about and closer to where people want to be in the future.
She also led the Co-op's acquisition of Nisa last year, which Murrells said had been "a game changer" in expanding the Co-op's food footprint at its full-year results in April. The acquisition also grew the Co-op's wholesale business.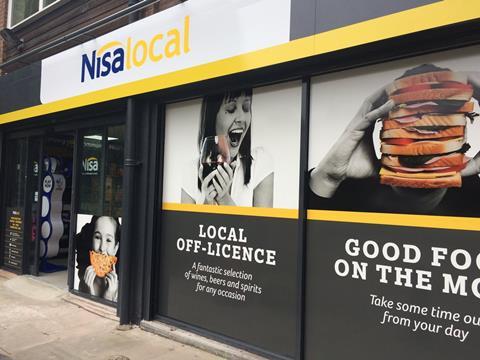 Whitfield has been expanding its wholesale business since late 2017 when the Co-op entered a five-year wholesale supply deal with Costcutter, replacing Palmer & Harvey, which had plunged into administration. The Nisa acquisition meant its product was in front of thousands of new customers. It has grown its wholesale business further by signing a supply contract with Superdrug earlier this year.
Wholesale isn't the only growth route Whitfield is exploring. She has opened franchise stores for the first time in the Co-op's 174-year history.
Whitfield says franchise stores help "fill the white space" – voids in the Co-op's store estate – and are a "capital-light" way of getting Co-op food products in front of more people.
The Co-op has set up one such store with the Leeds University student union and is looking to open another with Kent University. She says these will help turn young students into life-long Co-op customers.
Once the estate has gone "fully blue" with the Co-op's revamped branding, Whitfield says the Co-op will have "a fit-for-purpose convenience estate that we can then really continue to thrive from and grow in communities".
Making convenience more convenient
With the discounters now making moves into the convenience market, and the big four supermarkets continuing to expand in this area, Whitfield is determined to keep the Co-op moving in the right direction and wants to make convenience retail more convenient.
The grocer has launched a number of trial partnerships in the ecommerce and delivery space. It is trialling deliveries with Deliveroo, using ecargo delivery bikes, and is working with tech firm Starship to deliver using robots. The Co-op has also invested in click-and-collect trials at stores across its estate.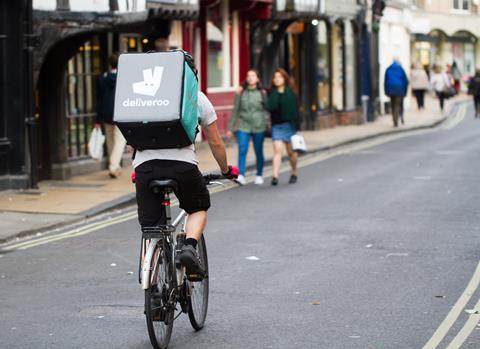 Whitfield concedes that the Co-op's infrastructure was "never set up for ecommerce", but she views this as an opportunity to innovate in this space without spending too much.
"We've got the ability to come into it in a very light-touch way through partnering and leveraging the assets that we've already got which is a footprint of 2,700 shops, in a way that maybe the big four grocers can't," she says.
"I cannot see our ecommerce channels ever being used for a big basket shop, it's not who we are. It'll be the last step of a convenience mission, delivered in a very convenient way on a very convenient model at a price they're willing to pay for the convenience."
While Whitfield is excited by the possibilities, she is also mindful that some of its services may not be applicable in more rural locations, where she says The Co-op still has "a duty to best serve the needs of its members and customers".

"I have some stores which are the only one on an island, while others are right in the middle of central London. The shopping trips, and overall needs, of the customers of those two stores are going to be very different," she says.
"If you're in a city centre, some of these delivery mechanics are absolutely vital. If you're in a more rural environment, there's a chance you won't have that kind of [business] partner, so what those people need is a different service."
She says delivery services will be rolled out "segment by segment, area by area" based on need. Ecargo delivery bikes are now up and running in three shops around Chelsea; while the partnership with Deliveroo is now live in Manchester, as well as in stores in Brighton, London and Milton Keynes.
A business built on ethics
Whitfield's sense of duty to serve all customers, regardless of location, goes back to the Co-op's foundations as a business built on ethics – and feeds into long-term plans around addressing issues of water poverty and plastic use.
Earlier this year, the Co-op launched a £300m Fairtrade bond to get more ethically sourced products onto its shelves. It has also been working with clean water charity One Foundation for the best part of a decade, and has raised £39m from the sale of own-brand and branded water, which is invested in sanitation and water poverty projects around the world.
It has also developed one of the first fully compostable plastic bags, the intellectual property of which it has left free for other retailers to use.
Despite these moves forward, Whitfield says there is always more than can be done in creating a sustainable, ethical business.
"Once people see a path for themselves to these top roles then it'll become easier and the industry will be better for it"

Jo Whitfield, the Co-op
"We're working with government to try and get recycling laws consistent and easy to do around the country – from local authority to local authority. Retailers want to make products that are 100% recyclable, but for that strategy to work, people need to be able to easily recycle in the first place."
Another area that Whitfield is passionate about is gender equality. She may be the first female chief executive of a major UK grocer but she is determined she won't be the last.
"I didn't really appreciate that fact when I started – it just didn't occur to me," she says. "Then it got covered in a few newspapers and I remember thinking: oh my God, I need to do something about this. You can't be the first one and not do something to help others come through."
She is an ambassador of Retail Week's Be Inspired campaign, and speaks at the annual conference next week.
She also helped set up Grocery Girls – a mentoring network for women working in the grocery sector to tell their stories of success and "take away some of the myths about how to get on".
Whitfield is optimistic that the grocery sector is heading in the right direction in terms of gender balance and diversity more generally.
"Things are changing. Retailers want the best talent in the room and gender then becomes irrelevant, as does sexuality or race or age, you just want the best people. Once people see a path for themselves to these top roles then it'll become easier and the industry will be better for it."
The Co-op is certainly reaping the rewards of its first female boss.