Dutch retail giant Hema has posted full-year losses, prompting the departure of its chief financial officer Ad Walter.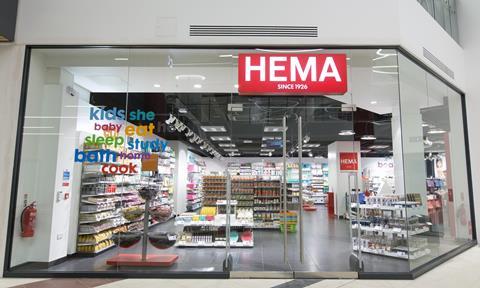 The value retailer's net losses slumped to €189.2m (£135.3m) for the 52 weeks ending February 1, which bosses said was driven by a €120m (£85.7m) impairment on the value of its property.
It also recorded a sales fall 1.3% to just over €1bn (£713m) despite opening 17 stores. That led to Hema's chief financial officer Ad Walter stepping down. He will officially leave the retailer on June 1.
Walter's exit came a month after Hema's chief executive Roland van Zetten parted ways with the retailer.
Hema has already dubbed 2015 a "year of transition" as it bids to bounce back from its disappointing year, which also saw like-for-like sales slump 4.2%.
In 2014, Hema launched a transformation strategy that was designed to combat increasingly difficult market conditions. It aimed to improve the shopping experience for customers at its 530 stores in the Netherlands and invested in price drops on hundreds of products.
Hema said that despite "soft trading" in its homeland, its underlying store portfolio "remains healthy" and only eight of its stores were unprofitable in the 52-week period.
The retailer also continued to invest in ecommerce and pressed ahead with its international expansion programme, opening 13 new stores overseas.
Hema registered like-for-like sales growth of 7.5% in France, where it now has 37 stores. It added that early pilot testing in Spain and the UK "suggests further potential in these markets".
Hema posted a loss of €16m in 2013 on sales that were down 5% to €1.1bn. The retailer, which only sells own-label products, is one of the biggest brands in the Netherlands.