The boss of snacks brand Graze has said it will benefit from shops aiming to provide fewer sugary products in so-called "guilt lanes".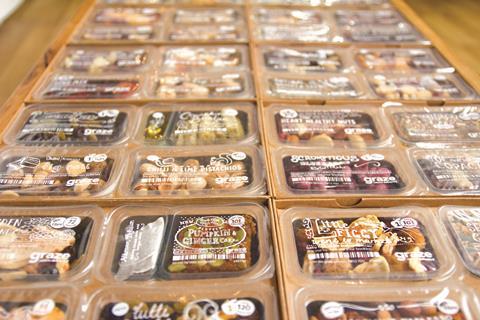 Graze today revealed it has launched into 1,600 stores nationwide, including select branches of Boots, WHSmith and Sainsbury's. It is the first time Graze's boxed products – which include protein nuts and flapjacks – will be sold in physical stores.
Supermarkets have faced increasing pressure to act on cutting the amount of sugary products they sell near tills.
"Retailers are trying to be more responsible around guilt lanes," Graze chief executive Anthony Fletcher told Retail Week. "There is a genuine desire to make changes in this area."
Fletcher, who spent six years with smoothie maker Innocent before joing Graze four years ago, revealed that supermarkets had been "knocking at his door" to stock Graze products, but declined to say which other retailers had approached the group beyond the three announced today.
Asked whether he expected to do deals with other retailers, Fletcher said: "I hope so."
The SKUs being supplied to Sainsbury's, Boots and WHSmith are a combination of exclusive new products and a selection from the 120 lines already sold online in the UK.
He said the launch into stores was designed to cater for "impulse" occasions. Fletcher also admitted that some consumers still had an issue with trust over ordering online. "It's understandable that people want to hold something in their hand," he said.
He added: "Online has had a lot of the limelight, but the idea of multichannel is a powerful one. It's not that online is better than offline, they serve very different purposes."
Graze had sales of £68m in 2014, up 31% year-on-year, following its launch into the US in late 2013.