The supermarket watchdog has found no evidence 'at this stage' that Morrisons broke its code of practice by requesting supplier payments.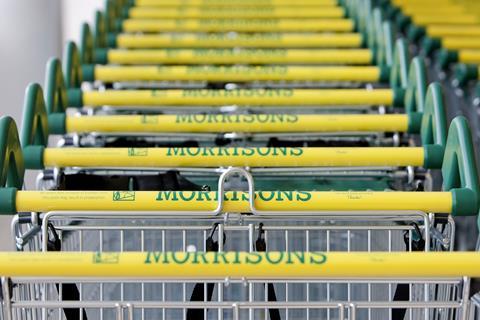 GCA asks for explanation over emails seeking cash from suppliers
Morrisons wants suppliers to fund investments in price and store staff
GCA says no evidence of any wrongdoing 'at this stage'
Morrisons already thought to be considering ways to simplify supplier agreements
The Groceries Code Adjudicator (GCA) has written to the grocer to demand an explanation for an email sent to suppliers, in which it asks them to help fund investments it is making in price and boosting the number of customer-facing staff.
But a GCA spokeswoman told Retail Week there was no evidence "at this stage" to suggest that Morrisons had committed any wrongdoing.
Retail Week understands that the UK's fourth biggest supermarket was already considering ways to simplify its relationships with some suppliers.
It is thought that some agreements may allow Morrisons to request payments in this way, but the Groceries Supply Code of Practice states that supermarkets cannot "vary any supply agreement retrospectively".
Morrisons' email to suppliers was sent before the end of the first half of its financial year. That period ends on August 2, with results to be reported on September 10.
'Significant cost'
The email said: "With the half-year approaching the business is reviewing the performance of each of its suppliers.
"There has been yet more price investment on key essential lines and we have 6,700 more colleagues in stores supporting service.
"All of this good work has come at a significant cost to the business. We need your support to continue and build on this performance but not to the detriment of Morrisons profitability.
"To this end, Morrisons' expectation of [supplier name] is to support Morrisons with a lump sum payment of [£XXXX] payable by 17 July 2015."
A Morrisons spokesman told Retail Week: "It's a complicated area and in some cases we do have agreements with some of our suppliers that enable us to occasionally ask for support to enable us to invest in our business to the mutual benefit of Morrisons and our suppliers."
'No evidence'
A spokeswoman for the watchdog said: "The GCA is aware of the letter from Wm Morrison to suppliers and has written to Wm Morrison for an explanation about its contents.
"At this stage the GCA has no evidence that Wm Morrison has breached the code."
The groceries supply code of practice states: "A retailer must not vary any supply agreement retrospectively, and must not request or require that a supplier consent to retrospective variations of any supply agreement."
The GCA is already investigating Morrisons' big four rival Tesco over allegations that it delayed payments to suppliers and unfairly handled payments for shelf promotions. A ruling is expected later this year.
Last month, Morrisons came second to last, ahead only of Tesco, in a YouGov poll of suppliers who rated how effectively retailers were complying with the code of practice.