Fortnum & Mason has unveiled a spike in Christmas sales driven by the performance of its ecommerce business.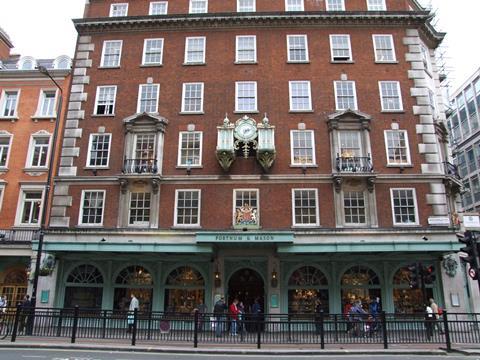 The luxury department store retailer said like-for-likes rose 16% in the five weeks to January 1.
Fortnum's said the jump in sales was "underpinned" by online revenues, which advanced 22% year-on-year.
Its transactional website fulfilled orders to 121 countries across the globe during the period.
The retailer said ecommerce sales peaked on December 12, when sales surged 25% compared to the same day the prior year.
Online sales accounted for 34% of Fortnum's sales across the five weeks.
Despite the stand-out performance of its ecommerce arm, Fortnum's said its stores in Piccadilly, St Pancras and Heathrow Terminal 5 all posted "significant like-for-like increases".
Christmas boost
Footfall at its flagship Piccadilly store rose 10% and it welcomed a record 27,000 customers on the Saturday prior to Christmas weekend.
Bakery, tea and luxury items such as caviar, white truffles and smoked salmon all proved popular with shoppers, while sales of its iconic hampers increased 19%.
Fortnum's boss Ewan Venters said: "At the end of a year of great financial uncertainty and upheaval, these are very encouraging results.
"Our excellent Christmas performance is a reflection on the improvements we have made in our offering across online and our range of stores, and is testament to the enduring appeal of great products and impeccable service.
"At a challenging time for all retailers, we have shown that a quality experience is still highly attractive to customers around the world."