Food inflation fell to the lowest level on record in October on the back of fresh food deflation across milk, cheese, eggs, vegetables and convenience food.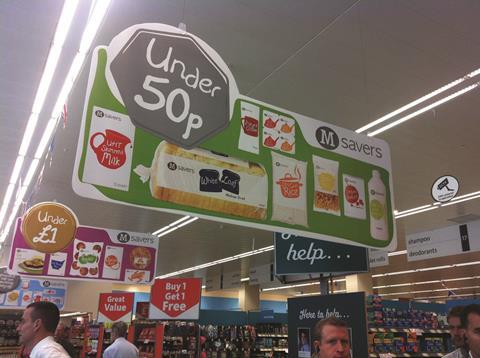 The British Retail Consortium (BRC)-Nielsen Shop Price Index reveals food inflation fell to 0.1% after three consecutive months at 0.3%, the lowest recorded rate since records began in December 2006.
Fresh food reported annual deflation for only the second month since records began, falling 0.4% in October after flat growth in September, representing a record low.
Downward pressure came from milk, cheese and eggs, vegetables and convenience recording annual deflation in October, outweighing inflation in oils and fats, meat, fish and fruits.
BRC director general Helen Dickinson said: "For the eighteenth month in a row, shop prices have reported deflation, matching its lowest rate on record of 1.9% experienced in July 2014. This should mean great deals for shoppers as they start stocking up on seasonal fare."
Meanwhile, non-food deflation slowed marginally to 3.1% in October from 3.2% in September.
Dickinson added: ''Value was also a mainstay across the home category with great offers on small appliances and electricals doing particularly well as retailers competed to cater for strong pre-Christmas demand. DIY, gardening and hardware were at their deepest level of deflation since our records began.
''With the current competitive environment, retailers are passing most of these savings onto consumers. As Christmas swiftly approaches, there is plenty of evidence to suggest that budgets will go a little bit further this year.''