Ferrero has extended the deadline for Thorntons' remaining shareholders to accept its offer for a second time as the Italian chocolate maker bids to take full control of the UK firm.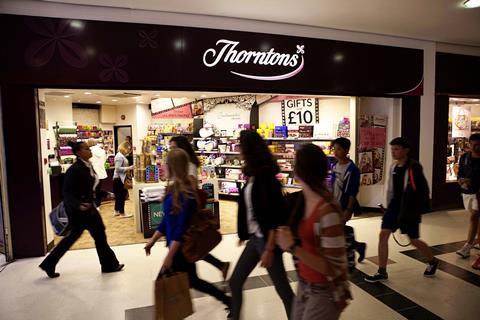 Ferholding, a subsidiary of Ferrero, said as of yesterday it had acceptances to acquire 57.7m Thorntons shares, representing 83.75% of the business.
In a filing today, Ferrero said it has extended the deadline for remaining shareholders to July 30. It had set an initial deadline of July 12, but that was extended until 1pm yesterday.
This morning it was revealed that undecided shareholders had been granted another extension, handing them another fortnight to either accept or reject Ferrero's offer.
"Shareholders who have not yet accepted the offer are encouraged to do so without delay," the filing said.
The deal was struck last month when Ferrero agreed to pay 145p for each Thorntons share.