Sales of Fairtrade goods have dropped by almost 4% as cash-strapped shoppers continue to put less in their baskets and turn to discounters.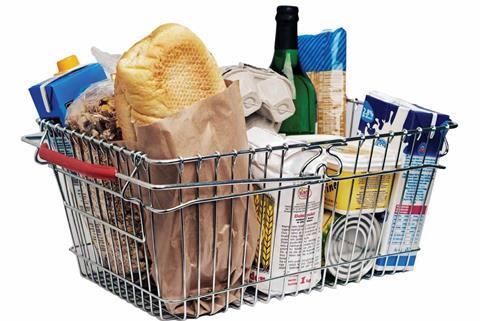 The drop marks the first time Fairtrade sales have fallen since the ethical trading scheme was founded 20 years ago. Until now it had sustained years of double-digit growth.
The retail sales value of products overseen by Fairtrade, which aims to protect farmers and suppliers in developing countries, fell 3.7% last year to £1.67bn.
Analysts said Fairtrade was likely to have taken the hit after overall sales fell at Sainsbury's and the Co-op, both of which stock Fairtrade bananas, coffee, tea and chocolate in place of their own-brand goods.
Fairtrade tea and sugar sales were also affected by a drop in overall sales of both staple products. Sales of sugar fell 5% and cotton by 38%.
Shoppers are turning their backs on more expensive staple items and shopping at cheaper retailers such as Aldi and Lidl to save cash.
The discount duo now hold more than 10% of the grocery market between them, according to the latest data from Nielsen.
Fairtrade Fortnight
Fairtrade's results were revealed to mark the start of its promotional Fairtrade Fortnight, which began today.
The Fairtrade Foundation chief executive Michael Gidney said: "Our main concern now is that increasingly aggressive competitive behaviour in the grocery sector could undermine the volumes farmers and workers are able to sell on Fairtrade terms.
"This will result in real losses to hardworking families and communities in some of the poorest countries in the world."
"Fairtrade is also a bit of a luxury for people and they are feeling hesitant about buying into that at the moment"

Bryan Roberts, Kantar Retail
Kantar Retail insights director Bryan Roberts said: "Some of this is a story about certain food categories. Sales of tea are in decline and there are a lot of anti-sugar messages out there. People are replacing it with alternatives like Stevia.
"Fairtrade is also a bit of a luxury for people and they are feeling hesitant about buying into that at the moment."
Fairtrade will ramp up its campaigning action in response to the drop in sales. Sales of Fairtrade bananas and coffee both jumped last year following campaigns to promote the products.