Sainsbury's Argos chief digital and marketing officer Bertrand Bodson is leaving the business, Retail Week can reveal.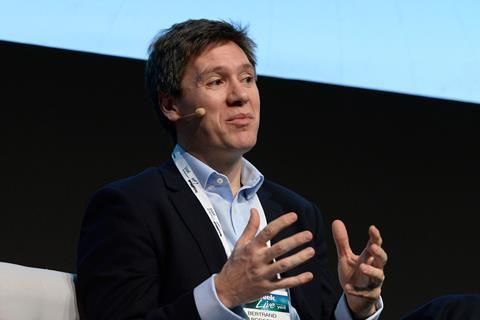 Bodson, who has been at Argos since joining its former owner Home Retail Group in July 2013, will depart at the end of September.
It is not yet known where Bodson is going next.
Sainsbury's Argos said Bodson would not be directly replaced, but marketing director Gary Kibble and digital director Mark Steel will instead report directly to chief executive John Rogers.
The retailer said former Amazon senior product manager Bodson would work with Rogers, Kibble and Steel to "ensure a smooth transition of activities."
Sainsbury's acquired Home Retail Group last September in a £1.4bn deal after fighting off competition from South African conglomerate Steinhoff.
Following the acquisition, Bodson, who was digital director at Argos, had his remit expanded to include marketing and customer experience.
The promotion also saw him gain a seat on the Sainsbury's Argos board.
Digital-first
During his time at Argos, Bodson has been instrumental in the retailer's transformation from a catalogue business into a digital-first brand and the development of its tech hub in Victoria.
Bodson said: "I joined the business in 2013 just as we were embarking on a comprehensive digital transformation programme.
"The acquisition by Sainsbury's, almost a year ago, further accelerated this work and our digital capabilities are now market leading.
"I would like to thank all the great teams and colleagues who have supported during my time at Sainsbury's Argos and helped make this work so successful."
Sainsbury's Argos boss Rogers added: "Bertrand has been instrumental in defining and driving forward our retail digital leadership strategy, leading the digital business which is now 55% of our sales and bringing in new expertise and ways of working including our Fast Track market-beating offer.
"He has played a key role in bringing Sainsbury's and Argos together and driving the integration over the past year.
"I would like to thank him for his outstanding contribution to our business and I wish him every success for the future."