Former Morrisons boss Dalton Philips has been handed a £1m bonus for his final year in charge of the grocer, despite being axed following a slump in sales and profits.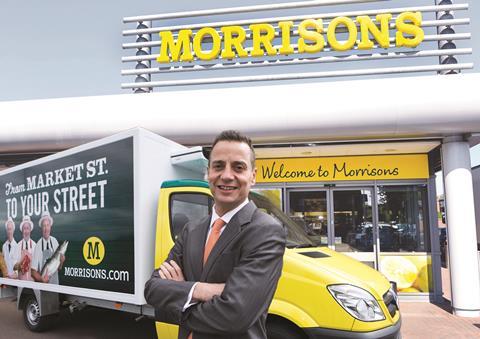 Philips given £1m cash bonus despite overseeing slump in sales and profits.
Bonus meant his salary last year was more than doubled to £2.1m.
Successor Potts could treble his £850,000 salary if targets are met.
The bonus meant Philips' salary was more than doubled to £2.1m last year, according to Morrisons' annual report.
The former chief executive, who left the embattled supermarket giant in January and was later replaced by ex-Tesco Asia boss David Potts, was handed the bonus in cash in addition to his £850,000 salary, £213,000 in pension payments and £28,000 in benefits including a car allowance and private health insurance.
Philips will also receive a £1.1m pay-off which will be paid in 12 monthly instalments, including salary, benefits and pension payments for up to one year after his exit, taking his total pay-off to £3.2m.
Retail Week reported in March that Philips was set to take home around £3m despite presiding over a tumultuous period of tumbling performance as Morrisons lost customers to the discounters Aldi and Lidl.
Now that sum has been revealed in the grocer's annual report, which was published last night.
On top of his salary package and payoff, earlier this year Phillips collected shares worth about £475,000 relating to his 2011 annual bonus, the report said. He could also be in line for shares worth more than £500,000 in 2017 if performance targets are met.
Morrisons usually defers half of directors' annual bonuses in shares for three years, but the board decided that was not necessary as Philips' services were not being retained.
His successor Potts will also receive a basic annual salary of £850,000 but could take home double that in bonuses if he meets targets including underlying revenues and total sales.
He could also earn three times his salary, £2.55m, in long-term incentive shares.