Discount grocers and budget retailers are opening more than five stores a week across the UK as fierce competition continues to hit the big four.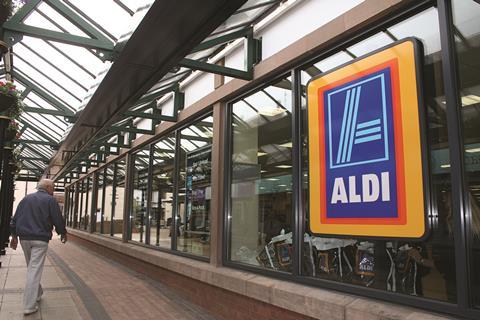 Discounters and budget chains growing twice as quick as big four
They have grown UK presence by 48% in last five years
Big four opened 582 supermarkets during the five-year period
German duo Aldi and Lidl, as well as Iceland, Poundland, Home Bargains and Farmfoods, are becoming the biggest names on the high street as their growth overtakes that of the big four grocers.
Supermarket giants Tesco and Morrisons are cutting head office staff, closing stores and abandoning planned openings, while Sainsbury's is also shelving planned developments in a bid to cut costs.
The big four have been forced into a fierce price war by the discounters, which has seen profit margins tumble.
But while the big grocers cut back on their expansion plans, budget chains have opened 1,367 stores over the last five years – a growth of 48% - according to high street analysts the Local Data Company.
The chains now have a combined total of 4,217 stores across the UK.
That compares to the big four, which also includes Asda, who have opened just 582 full size supermarkets, taking their total to 2,316.
The Local Data Company said: "In 2014, discount stores growth was twice as fast as the big four supermarkets. With each discount store growing on average by 33 units compared to the big four supermarkets who grew by 16 units on average."
LDC director Matthew Hopkinson said the big four had responded to the threat of the discounters by opening hundreds of convenience stores, which had cannibalised sales in their supermarkets.
Hopkinson added: "This report clearly shows why supermarkets are losing ground to the discounters.
"As such it was only a matter of time when sales and profitability of the big four supermarkets would be impacted."