Costcutter is to introduce two new store fascias next year as part of a modernisation plan for the symbol group.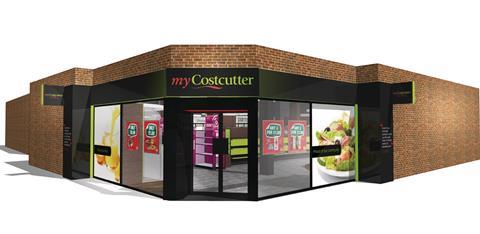 The traditional white Costcutter fascia has been refreshed, and the group will also launch a MyCostcutter fascia which will give a more premium offer.
The move follows market research and consultation with Costcutter retailers, which the group said identified the need to segment the convenience market.
The Costcutter fascia has been simplified and now has a cleaner, fresher feel. The group said it wanted to keep the Costcutter fascia instantly recognisable though.
The MyCostcutter fascia is black, red and green and aims to give a more premium feel. It will also carry more premium products.
Costcutter marketing director Ian Bishop said the Costcutter brand "sits firmly in the middle market and will continue to do so" while MyCostcutter came as a result of requests from retailers "who want to differentiate themselves and provide customers with an increased premium product offering".
Alongside the new fascia, the interior of the MyCostcutter stores has been overhauled with new layouts and textured finishes to maintain the premium feel.
Bishop said Costcutter retailers can use the new premium fascia to grow their businesses by appealing to a new market segment.
Costcutter, which this year celebrates its 25th anniversary, has also this week revamped its website in a bid to drive brand awareness and customer engagement.
The group has also introduced a Retail Excellence Diploma in c-store retailing aimed at providing retailers with the skills to maximise their potential. It focuses on managing retail operations, financial management, people management and business development.
Costcutter is predominantly a franchise business, with almost 1,600 convenience stores in the UK and Ireland. It started out with seven retailers in the York area to become a nationwide business.