The cost of the average weekly grocery shop plunged 7% in March compared with the same period last year, according to new research.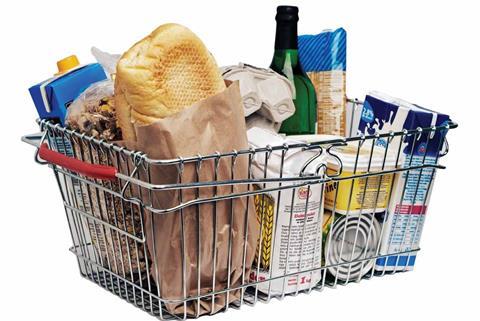 Figures compiled by mySupermarket's Groceries Tracker revealed a basket of 35 staple products cost £87.70 last month, down from £93.95 in March 2014.
The tracker, which takes into account prices at the main UK supermarkets, also said that prices fell 1% on the month. The average basket cost shoppers £88.59 in February.
Analysis by the independent shopping and comparison website revealed that carrots experienced the steepest drop in price on the month, falling 7.5% to £2.51 per kilogram.
The cost of pasta sauces fell 4.4% to £2.37 per 500g, while the price of frozen pizzas also dropped 4.4% to £1.87 per 350g.
At the other end of the scale, baked beans rose in price by 3.5% to 77p per 415g can, pasta jumped 3.2% to 26p per kilogram and breakfast cereals increased 1.9% to £3.94 for a 750g box.
Own-brand competition
The mySupermarket Groceries Tracker also revealed that Aldi's own-brand goods were cheapest in five of the 13 grocery categories analysed.
The discounter had the best value for its own brand bakery, dairy and eggs, fruit and vegetables, ready meals and tins, jars and cooking.
Embattled grocer Morrisons, which unveiled "deep" price cuts on 130 own-label basket staples in February, saw that strategy pay off after being named cheapest in four categories – drinks, frozen items, meat, fish and poultry and household and pets.
Ocado scooped the honours in beauty and health, packets and cereals and baby, where it was joint winner alongside Waitrose, while Asda's own-brand products were cheapest in the snacks and sweets category.
Asda's big four rivals Tesco and Sainsbury's were not cheapest in any of the 13 categories.
MySupermarket chief executive Gilad Simhony said: "The price war between supermarkets continues and shoppers continue to see the welcome benefits through lower grocery prices.
"A massive drop in the price of products from month to month is not unusual and shows how important it is for shoppers to compare prices to make the biggest saving."