Bargain Booze and Wine Rack owner Conviviality Retail is stepping up its bid to recruit new franchisees by offering free shop refits.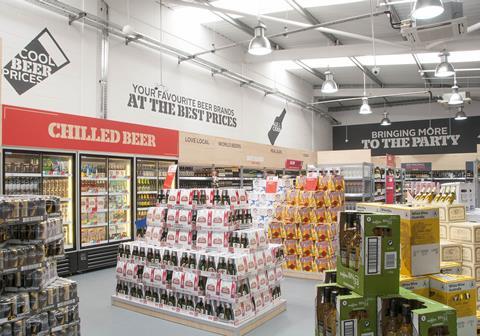 The off-licence and convenience chain has launched the 'From Who to Wow in 24 hours' campaign to convince new independent businesses to become Bargain Booze franchisees.
Conviviality said that the first 100 franchisees to sign up will receive a fresh shop fascia, internal branding and new tills free of charge, with all work carried out overnight. They will also pay no franchise fees for year.
The campaign, which is designed to "incentivise potential franchisees" to join Conviviality, has been unveiled a month after boss Diana Hunter revealed an ambitious store expansion plan.
The group, which opened 29 new stores during the year ending April 26, is targeting 50 to 55 new stores during the current financial year and "similar levels" thereafter. It is also in talks to acquire drinks supplier Matthew Clark.
Conviviality Retail chief operations officer Amanda Jones said: "Our franchisees are at the heart of everything we do. Their success is our success, so helping them get their business off to a great start is really important to us.
"The campaign will give us an opportunity to open our doors to new franchisees, with an overnight store re-brand taking away the hassle of having to close your business while you switch fascia.
"Bargain Booze is a simple franchise model for a retailer to operate and we want to make it as easy as possible for retailers to join us."
Conviviality reported a 4.4% jump in pre-tax profits to £9.7m in the year to April 26, ending the year with 624 stores.