Australian grocer Coles' like-for-like sales have outpaced rival supermarket Woolworths for the 25th consecutive quarter.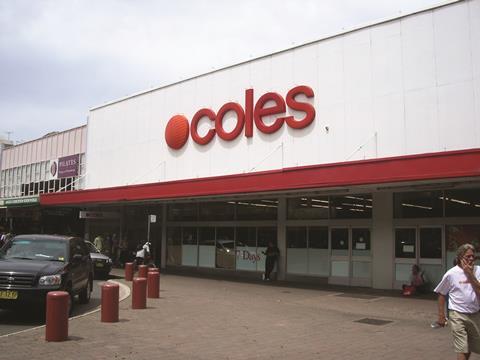 Coles like-for-likes were up 4.3% in the three months to the end of September 30, beating expectations. It was also an increase on the 4.1% growth it achieved in its previous quarter.
In contrast, Woolworths' comparable sales in the same period were up 2.1%, behind expectations. Food and liquor sales rose 3.9% Aus$11bn (£6bn) in the period.
Coles benefitted from cutting prices as part of its Down Down campaign, on items including gourmet ice cream, according to the Sydney Morning Herald.
Coles has achieved 26 consecutive quarters of like-for-like growth. Richard Goyder, managing director of Coles parent Wesfarmers, said Coles had created a "virtuous circle" of growth on the back of reinvesting cost savings into grocery prices.
He said the retailer had achieved savings from head office job cuts and supply chain and logistics improvements.
"We probably invested more in grocery in the last quarter than we have for a while," Goyder said.
"All the cost savings we've got are very significant and the vast majority of that has gone into value. We are all really conscious of building price trust with our customers."
Woolworths boss Grant O'Brien said customer reaction to Woolworths' recent Cheap, Cheap price campaign had not been as positive as expected, and he said the grocer needs to work on communicating its low price positioning more clearly, News.com.au reported.
O'Brien said: "It's about the communication. It's not about the prices."
However, O'Brien was confident on the outlook for the festive season. "While first quarter sales were lower than expected, we are confident that our trading plans will improve momentum in the second quarter, which includes the key Christmas period," he said.