The Co-operative Group has begun trialling electricals goods in its food stores as the retailer looks to expand its lucrative online electrical business.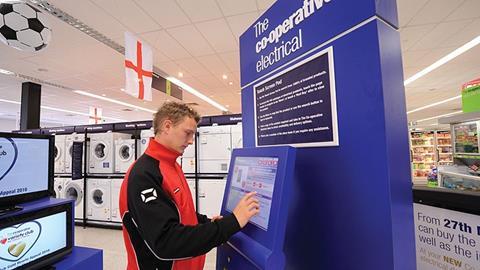 The group, which currently runs a £50m online electricals store, began piloting electrical areas in three of its largest stores last week.
Display pods in the stores allow customers to view the whole range of more than 2,000 products as well as a smaller selection of products, including washing machines and TVs, being displayed to take away from stores.
The Co-operative Group said it would roll out further electricals areas in stores if the pilot proved successful.