Co-operative Food has delivered a "robust" performance in the tough grocery market, posting increases in both like-for-likes and profits.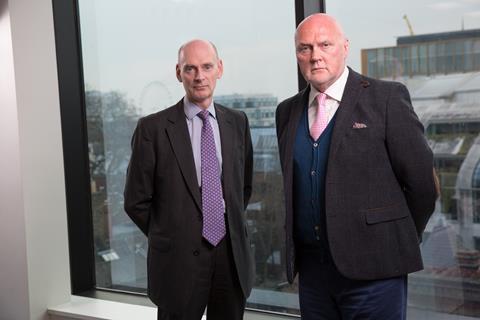 Co-op Food underlying profits increased 1.5% to £251m in the year to January 3. Overall like-or-likes were up 0.4% and up 3.2% in the 'core convenience' stores. Revenues across Co-op Food were £7.09bn.
Co-op Food, the group's largest business, said it "continued the implementation of the True North strategy, focused on the convenience market".
The grocer acquired 82 convenience stores and refurbished more than 700 stores in the year. It lowered prices across 40 categories and invested in own-brand product.
As the Co-op Group concludes its 'rescue' phase, it will now implement its rebuild plan, said chief executive Richard Pennycook. That three-year plan will include acquiring a further 100 convenience stores and refurbishing 255.
The retailer said it expects the food market to "remain competitive" but has developed a "comprehensive plan" to improve the commercial performance of Food.
Co-op Food said it will focus on better serving its customers by investing in price, product and people "by further improving our operational efficiency and cost base".
Group revenue slipped to £9.4bn from £9.7bn last year while group underlying operating profit slipped to £172m from £177m, as a good performance in food offset losses in insurance. It also benefited from disposing of its Farms and Pharmacy businesses. Pennycook said without that, Co-op Group would have "at best broken even".
Group net debt was "significantly" reduced to £808m, from £1.4bn the year before.
Governance overhaul
After a torrid period involving the near-collapse of its bank and the exit of its boss in 2014, the business voted through a governance overhaul in August, enabling the business to launch its new 'purpose' - "Championing a better way of doing business for you and your communities". It is designed to restore the business to its "rightful place at the heart of communities up and down the UK."
As part of the dramatic changes, the Co-op Group appointed retail veteran Allan Leighton as its first independent non-executive chairman.
It has also created a new board comprising professional, independent non-executive directors, up to two executive directors and three member-nominated directors, all of whom are subject to election by members. Alongside this it has created a new national Members' Council "with the responsibility for holding the group board to account and promoting Co-operative values".
In the first 12 weeks of the current year the group delivered a "positive" performance, "either in line with, or ahead of, expectations in all of our businesses".
Pennycook said: "We made solid progress in 2014 as we successfully concluded the rescue phase of our turnaround. The hard work of rebuilding the Co-operative Group for the next generation, and restoring it to its rightful place at the heart of communities up and down the UK, is now underway.
"We significantly reduced net debt, even after meeting our outstanding contributions to The Co-operative Bank. This followed the successful sales of our Farms and Pharmacy businesses and detailed work to ensure we have the right cost base in place. Our core businesses continued to deliver for customers, with their financial performances reflecting challenging trading conditions across all of our markets and the different stages they are each at in terms of rebuild."
Leighton said: "I am putting together a board which will be firmly focused on the tough job ahead of rebuilding the Co-operative, underpinned by the far-reaching governance reforms introduced in 2014.
"This is not just another commercial turnaround. The Co-operative Group is different because we are owned by our members. They have a direct say in running the business, through electing member representatives to the board and the council; and through having a say on key issues through the One Member One Vote democratic process.
"The communities we have traded in for generations have made us what we are today, so at the heart of our rebuild plan is our purpose: 'Championing a better way of doing business for you and your communities.' We are confident that with the help and support of our members, customers and colleagues we will be successful."