Co-op Food boss Steve Murrells has admitted it is an "inevitability" that Aldi will leapfrog the mutual to become the UK's fifth biggest grocer.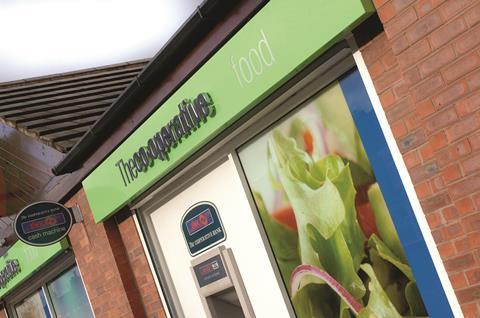 Murrells told Retail Week that the discounters are "here to stay" and will continue to grow, albeit "at a slower rate" than in previous years, as their grocery competitors continue to invest in price.
According to the most recent figures from Kantar Worldpanel, Aldi now holds 5.5% of the market – and is breathing down the neck of the Co-op, which is on 6.2%.
But Murrells insisted he is "not worried" about market share while the Co-op remains in the process of disposing of some of its larger stores. Instead, he is fully focused on like-for-like sales as he continues to revitalise the food business.
Co-operative Food's like-for-likes were up 0.4% for the year ending January 3, while they rose 3.2% in its 'core convenience' stores.
He said: "There is an inevitability that the discounters will keep on gaining market share for a period of time. My market share is going to be under pressure.
"We spend a lot of time understanding our competitors, but more time understanding our members and customers. If we do that right, we'll continue to profitably grow.
"How that plays out in terms of market share, I'm not worried about at the moment. How it plays out in terms of like-for-likes is what I'm fully focused on."
Murrells added: "I could probably give you the point at which I think there will be a crossover [between Aldi and the Co-op] if it carries on the way it has been. When that happens, strategically it won't worry us. We know that's going to happen at some point until we dispose of all of the stores we don't want to keep.
"Market share is not a measure for us at the moment because we will effectively divest more space than we will put on the ground. So the right measure for us is the like-for-like measure and that, for us, is ahead of expectations."