Co-operative Group chief executive Peter Marks accused his grocery rivals of "jumping on the bandwagon" of ethical retailing as he reported a slide in first-half sales and profits.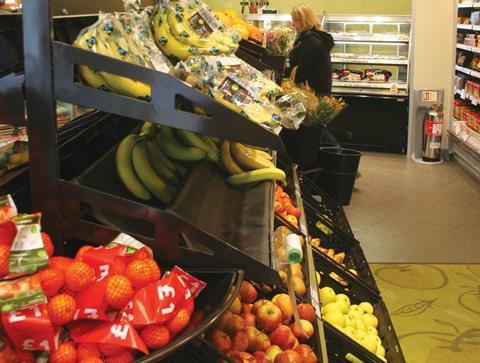 Marks claimed consumers are able to "see through" rivals' ethical stances, while its own approach remains "authentic".
He told Retail Week: "Research shows us people see The Co-op as the most ethical retailer. When [other grocers] see that it's fashionable they jump on the bandwagon but people see through it.
"We are authentic, our ethics are our business model. I often have a battle when I talk about ways of making profit to my board and they say 'but is it ethical?'"
Waitrose has grown rapidly in recent years, increasing sales and market share by combining premium-quality food with ethical values.
Sainsbury's is combining "value and values" to win shoppers and launched an ambitious set of environmental targets as part of its 20 by 20 Sustainability Plan set out last year.
Marks & Spencer's Plan A is regarded as one of the most far-reaching sustainability strategies in retail.
Marks issued the broadside as The Co-op reported that underlying profit slumped 16% to £119m in the six months to June 30 amid "fierce" competition in the food sector and the "unrelenting consumer downturn" last week.
He also blamed the impact of unseasonable weather.
Marks said: "This is the first time I've seen a shrinking in the grocery market. We have had the worst summer since the Ice Age and impulse sales have disappeared."
Sales dropped 2.2% to £3.6bn while like-for-likes were down 1.2%. The grocer has invested in price, stores, supply chain and its distribution network and extended opening hours by 15,000 a week during the period.
Despite the sales and profits dip, 12 Co-op trial stores recorded a like-for-like jump of 12% after ranges were tailored to local communities.