The Co-operative Group's new boss must revamp the retailer's supermarket format and marketing if it is to win back share, believe industry observers.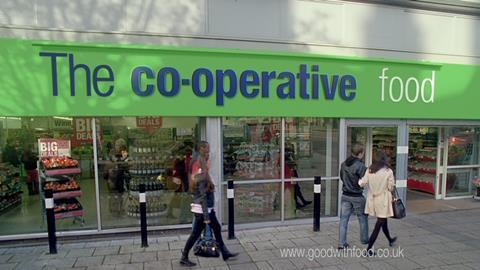 As group chief executive Peter Marks prepares to stand down next year, Kantar retail insights director Bryan Roberts said his yet-to-be-appointed successor must capitalise on the growing food-to-go market and improve branding and pricing, alongside Steve Murrells, who joined as chief executive for food last month.
The Co-op has remodelled several stores as part of a trial, and Marks told Retail Week that a roll-out was likely following like-for-like growth.
Planet Retail UK grocery analyst David Gray believes an image overhaul is needed. "They need to do something about their food stores. Their strapline – Good with Food – is tired, as are some of their stores."
The Co-op revealed this week that Marks will leave after 45 years in the co-operative movement, six of those as chief executive.
Marks said his time in charge would be defined by the unification of a number of businesses under the Co-operative umbrella, including banking and funeral services.
His departure comes after he secured the purchase of 632 branches of Lloyds Banking Group Verde, and a £950m refinancing deal. He told Retail Week: "It will take three to five years of 24/7 work to integrate [Verde] and I don't have that in me."