The Co-operative Food's new summer campaign turns seasonal advertising convention on its head with an advert that frames the sunny months as "the most wonderful time of the year".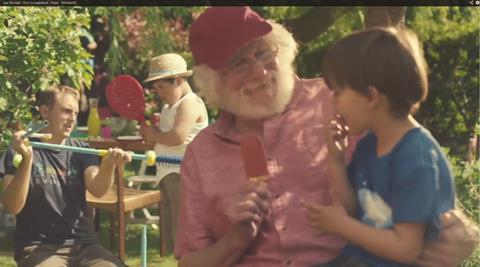 Created by agency Leo Burnett, the advert showcases the grocer's seasonal food offer at a family summer garden party. However, the campaign stands out by giving Christmas imagery a summer spin, as petals float in the sunlight rather than snow, a child makes 'snow angels' in the sand and a family eat a British chicken al fresco instead of a festive turkey.
The strapline, "We've everything you need for the most wonderful time of the year", reinforces the campaign's theme of summer being just that - and is a better fit with the group's "Here for you for life" tag than previous campaigns.
The advert sticks out among the various other summer campaigns, especially for its soundtrack, but hearing Christmas song 'The Most Wonderful Time of the Year' is jarring outside the festive period.
Do consumers want to hear festive songs in the height of summer? The answer on social media appears to be mostly no. Consumers either don't get the concept. Many have asked why the Co-op is using a festive tune in a summer ad, or are annoyed by being subjected to a Christmas song at this time of year.
The campaign attempts to take a different tack to summer promotions but perhaps risks raising the ire of consumers more than persuading them to shop with The Co-operative.