Sainsbury's boss Mike Coupe has insisted it is "business as usual" despite having a two-year Egyptian jail term hanging over his head.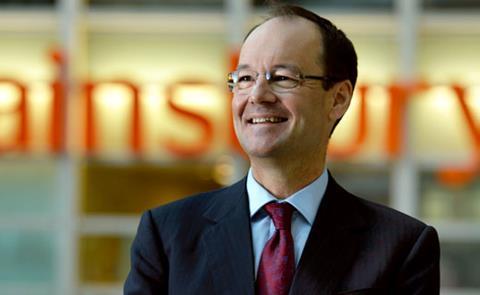 The bid to get his sentence for embezzlement overturned has been delayed until later this month after two hearings were postponed. But Coupe said the ongoing saga has not affected his day job.
"It hasn't affected my day job. It's business as usual as far as I'm concerned"

Mike Coupe, Sainsbury's
Speaking to journalists this morning as Sainsbury's revealed a £72m pre-tax loss, its first full-year loss for a decade, Coupe said: "It's just one of those things. It's certainly an unusual situation to find oneself in, but we've got a team of very capable lawyers who are dealing with the on-going issue and I do my day job.
"It hasn't affected my day job, as per the testament of being here today. It's business as usual as far as I'm concerned."
As previously reported, Coupe was embroiled in a bizarre legal wrangle that dates back to Sainsbury's failed foray into Egypt 16 years ago.
Coupe was found guilty of embezzlement in absentia in September last year and handed a two-year prison sentence by the Egyptian authorities.
He flew to Giza to attend an appeal hearing last month, which was adjourned. The rescheduled hearing on Sunday May 3 was also postponed and will now take place on Wednesday May 21.
Sainsbury's Egypt venture
The case stems from Sainsbury's move into Egypt in 1999 when it bought a stake in a joint venture with local partner Amr El Nasharty.
When Sainsbury's withdrew from Egypt in 2001, the grocer said that El Nasharty bought the remaining share with cheques that bounced.
Coupe is alleged to have seized those cheques in July 2014, a claim Sainsbury's dismissed as "an impossibility".
Former Sainsbury's boss Justin King has also been caught up in the legal dispute.
He was sentenced to three years in jail for the same offence before having that conviction overturned in February. But the public prosecutor in Egypt has filed a fresh application to review that acquittal.
King's latest hearing will take place this Sunday.
Sainsbury's hit by £72m loss but Coupe hails 'encouraging signs' of growth
1

2

3

4

5

Currently reading

'Business as usual' for Sainsbury's boss Coupe despite Egypt legal saga

6

7