Booths is celebrating a rise in home delivery and click & collect orders this season thanks to strong demand for its catalogue products.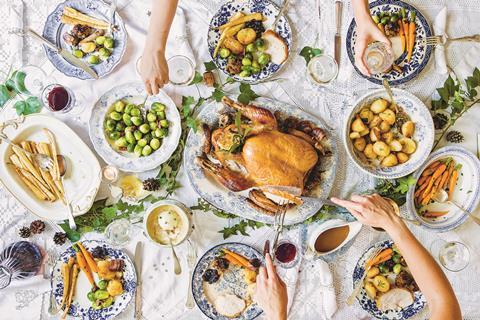 The retailer said Christmas home delivery and collect in-store orders had jumped 34% during the period of November 1 to December 15.
Click and collect orders by value increased by 14% during the same timeframe, with average basket spend up from £63.58 in 2013 to £72.44 this year. It said average delivery orders were £116.
The retailer attributed the strong performance to its "Booths Christmas Book", a catalogue of food and drink to splash out on over the festive period. The book, which was delivered to customers in October, encourages shoppers to plan ahead and prepare for Christmas.
Booths said pre-order sales of upmarket food at Booths had enjoyed an uplift with sales of lobster-based products increased by 87% while caviar sales soared 112%. Sales of pre-prepared vegetable boxes rose 164%.
Booths chairman Edwin Booth said: "The Christmas book is a worthwhile investment in print marketing that inspires people to cook at home at Christmas. Browsing through the book makes planning a pleasure; customers can take delight in the anticipation of Christmas feasts. Everyone wants to buy the best at Christmas and our buyers and suppliers have worked hard source some exceptional lines."
The retailer saw orders for delivery were particularly strong in Scotland and the North East, but added that orders had come from as far as New York, New Zealand and Australia.