Upmarket northern grocer Booths is poised to axe 100 jobs amid plans to shutter two of its supermarkets and restructure its in-store management.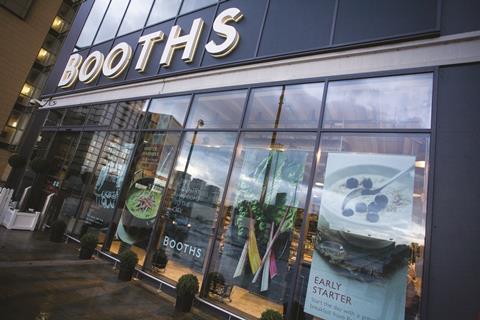 The closure of the Ansdell and Marton stores later this year was revealed just months after the retailer unveiled plans to embark on the largest expansion plan in its history by opening five new sites this year.
Booths has already opened new shops in Hales Barns in Cheshire and Barrowford near Burnley. It plans to open three more stores Burscough, St Anne's and Poulton-le-Fylde before the end of the year.
The store openings in Barrowford and Hale Barns will create a total of around 400 full and part time positions.
Booths said the majority of staff affected by closures of the Ansdell and Marton stores will be able to secure positions in the new Booths stores, but added it was entering into a two-month consultation period due to "an overall reduction in staff operating hours."
Staffing structures in-store are also being reshaped, with proposals for heads of department and assistant managers to be replaced by three separate management positions. Booths said this would provide store staff with "greater accountability and responsibility."
Around 100 staff will lose their jobs under the changes.
It comes after fellow grocer Sainsbury's said 800 jobs would be culled under plans to review department and deputy manager positions across more than 100 stores.
Booths retail director Paul Minett said: "Booths is entering a very exciting phase of development and the new stores are at the cutting edge both in terms of design and artisan food offer and quality.
"The customer experience is at the heart of we do, and we're focusing on the things that matter most to our customers, service, availability and quality.
"To support this, that means a simplified and more accountable management structure, trading from an estate of profitable, vibrant stores. The difficult and tough decisions that we make now will ensure that Booths continues to have a bright and profitable future for generations to come."