Booker bosses will kick-start a tour of the UK tomorrow as they bid to convince independent retailers of its shock £3.7bn merger with Tesco.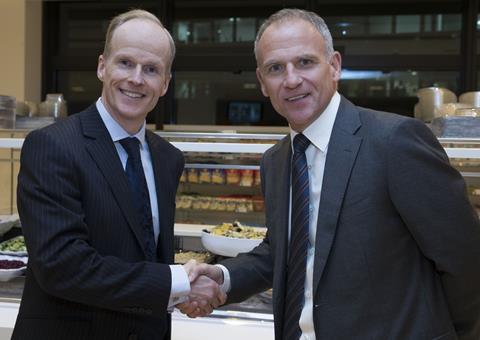 The food wholesaler's boss Charles Wilson and managing director Steve Fox will address thousands of Premier franchise owners at Newbury racecourse tomorrow as they ramp up efforts to allay concerns over the deal.
The duo will also travel the country to meet franchisees operating under the Londis, Budgens and Family Shopper fascias over the coming weeks.
Retail Week understands that many independent retailers are unhappy at the prospect of being supplied by the supermarket giant, while there are wider concerns that the takeover will strangle competition in the convenience market.
Booker currently supplies just under 5,000 Premier, Family Shopper, Londis and Budgens stores across the UK, while Tesco supplies its own symbol group, One Stop.
CMA probe
Analysts expect the Competition and Markets Authority (CMA) to probe the acquisition, which was revealed at the end of last month.
The Association of Convenience Stores will lobby the watchdog over the impact the deal could have on the likes of Nisa, Spar and Costcutter.
As previously reported, Tesco boss Dave Lewis has insisted he is confident the deal will be rubber-stamped by the authorities because Tesco was not acquiring convenience stores as part of the transaction.
Although Booker owns the c-store fascias, it only directly operates a clutch of them. The rest are run by independent franchisees.
"Pro competition"
Lewis said: "Obviously the deal will have go through all of the clearance, but the thing to note is that this is a retailer and a wholesaler coming together.
"This is not an acquisition of stores, which is where I think most of the questions will come from.
"What Booker has been fantastic at doing is serving independent retailers very well indeed.
"What we think will happen is that, by coming together, we will be able to build further on that offer and that, actually, independent retailers will get a better deal."
Wilson added the deal was "pro competition" and said the companies had "a very compelling story" to tell in order to complete the deal.