Asda has teamed up with TV chef James Martin as the grocer accelerates efforts to rejuvenate its Save Money Live Better slogan.
The supermarket giant, which has lost shoppers and sales amid a ferocious price war with the discounters, said the partnership would show customers how to "enjoy great-tasting, quality food, no matter what their budget".
Martin, who hails from Yorkshire, close to Asda's headquarters in Leeds, will star in a host of TV, digital and in-store campaigns as part of the retailer's Project Renewal blueprint.
The Walmart-owned retailer's 18-month plan is geared around "prioritising investment to better address the fast-changing needs of its customers".
As part of that strategy, Asda has already hit the pause button on its click-and-collect roll-out, pledged to revamp 95 of its larger stores and kicked off a series of range reviews.
The grocer will also plough an additional £500m into price and breathe new life into its Save Money Live Better mantra.
Customer focus
That drive is being spearheaded by Asda's new chief customer officer, Andy Murray – who joined the grocer from Walmart in February – and its new creative agencies Saatchi & Saatchi and Zenith.
The first campaign featuring Martin, which will be masterminded by Saatchi & Saatchi, is poised to launch in June.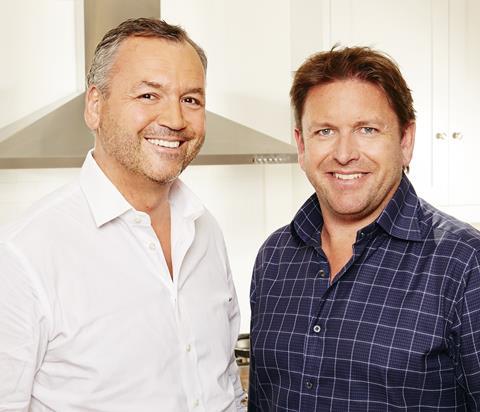 A second marketing push starring the former Saturday Kitchen presenter is planned ahead of the crucial Christmas trading period.
Asda boss Andy Clarke said: "This partnership is all about a meeting of minds when it comes to the core values of our customers, making James Martin a natural fit for Asda.
"We're excited about working together to showcase exactly what Asda stands for, which is delivering quality food at everyday low prices."
Retail chefs
Asda joins a list of grocers who have drafted in chefs to play a central role in their marketing.
Jamie Oliver was the face of Sainsbury's for 11 years, appearing in more than 100 adverts for the supermarket giant before the partnership ended in July 2011.
Two months before Sainsbury's and Oliver went their separate ways, Morrisons hired Neil Nugent as its executive chef.
Nugent overhauled thousands of Morrisons products, including the M Kitchen, M Signature and M Savers ranges, before leaving in 2014.
Last March, Lidl hopped on that bandwagon by naming former store manager and Michelin-starred cook Kevin Love as its chef-in-residence, while Heston Blumenthal continues to work alongside upmarket grocer Waitrose.