Asda has launched a consultation into 5,000 jobs across its stores as the embattled supermarket giant seeks further cost savings.
The grocer is considering scrapping or scaling back a host of in-store services including its 'create your own pizza' counters, George cash desks, pharmacies and photo-processing centres, while its staff canteens could also be shuttered.
It comes just days after the Walmart-owned retailer revealed that up to 300 jobs would be axed at its head offices in Leeds amid "permanent structural change" within the grocery industry.
Perfect storm
Asda said the proposed in-store changes reflect the need to adapt to changing consumer habits and make its supermarkets easier to shop.
"We know our customers better than anyone else and we need to make sure that our offer meets their changing needs."

Asda
The big four grocers have been battered by a perfect storm of the supermarket price war, the growth of online shopping and the conundrum surrounding how to revamp its larger stores, which have become out of kilter with modern shopper behaviour.
The retailer pointed to its 'create your own pizza' counters as an example of how it has been impacted by those rapidly changing habits. It said the service is no longer widely used in a number of its stores, where time-poor customers prefer to purchase pre-packed alternatives.
Asda is likely to continue running the counters, but is consulting with staff on a reduction in hours across some stores.
Slashing services
Asda is also mulling a move to close its photo centres or sell them to a third party, after identifying them as non-core area of its proposition. The grocer said there was "less of a call" for this service because the market was "moving more towards online."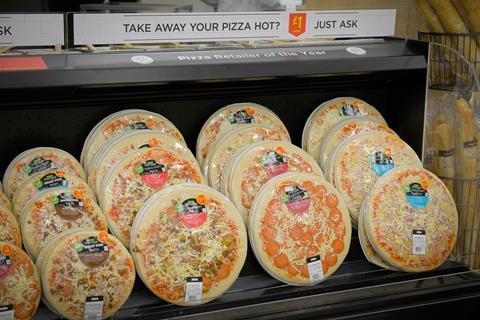 Dedicated George cash desks could also be removed to make way for more space to display its fashion and homewares offer, while the opening hours of its in-store pharmacies could be slashed.
Staff canteens face being shuttered under the wide-ranging plans, while the free tea and toast given to colleagues at work will also be scrapped. If those proposals are rubber stamped, Asda would instead increase provision for colleagues to bring in and make their own food by installing fridges, microwaves and hot drink vending machines in every store.
Asda said that around 5,000 colleagues are being consulted over the potential changes, but a spokeswoman stressed that this does not reflect the number of jobs that would be lost.
Project renewal
The proposals form part of Project Renewal, an 18-month initiative aimed at "prioritising investment to better address the fast-changing needs of its customers."
"These proposals are designed to make our stores easier to shop in and be more effective in delivering the low prices, quality and good value which customers tell us they want"

Asda
Under the scheme, Asda has already revealed plans to scrap its investment into click-and-collect, slow down its London expansion, shelve plans to develop more standalone petrol stations and plough cash into revamping 95 of its larger stores. The grocer will also conduct range reviews and "maintain and extend" its everyday low price model in a further bid to win back shoppers from rivals Aldi and Lidl.
Earlier this month Asda said it would invest a further £500m into price as it bids to narrow the price differential to the discount duo.
Changing shopper habits
An Asda spokeswoman said: "2015 was a tough year for UK supermarkets and Asda is no exception. The structure of UK grocery retailing has permanently changed to reflect the way that customers shop today.
"We know our customers better than anyone else and we need to make sure that our offer meets their changing needs.
"We have entered into a 45-day consultation with our store colleagues on proposals which we believe will enable us to react more quickly by becoming a leaner and more agile business.
"These proposals are designed to make our stores easier to shop in and be more effective in delivering the low prices, quality and good value which customers tell us they want."