Family spending power reached a record high last month, with shoppers' weekly spend rising year on year for the 13th month in a row.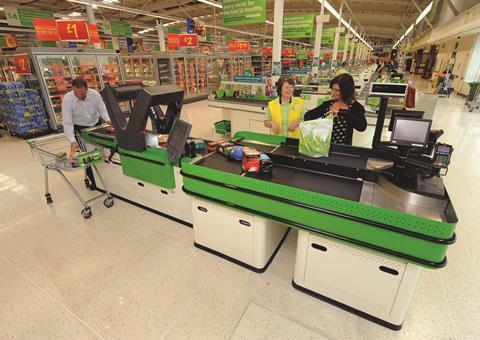 Asda's Income Tracker reported that the average UK household had £176 a week of discretionary income in October, up by £8 a week on the same month a year before and beating the previous Income Tracker record of £174 in January 2010.
Incomes were boosted by a number of factors including rising wages, which finally outstripped inflation and falling unemployment.
The cost of essentials such as food and fuel continued to fall, meaning family budgets stretched even further last month.
Commenting on the results, Asda chief executive Andy Clarke said: "I'm really pleased to see that family incomes are strengthening month on month after such a prolonged period of difficulty for household budgets.
"Christmas is such an important time for families, it is great that this Christmas they are less constrained than they have been in previous years.
"Deflation in food costs, vehicle fuel and clothing are all contributing to a more positive spending outlook across the UK.
"I'm hopeful that these things alongside a continued fall in unemployment, freezes on energy prices, and a slowdown in mortgage payment costs, will see the recovery continue into 2015."
Consumer Price Inflation rose slightly to 1.3% in October, owing mainly to the cost of computer games entering the market just before Christmas and airfares, which increased by 7.6%.
If airfares continue to rise it is likely to affect those wishing to travel home this Christmas. However, consumers did find respite in the fact that essential item inflation still remains at its lowest in nearly five years at just 1%.
Cost of essentials
As retailers continue to invest in lowering prices for their customers, the cost of essentials such as food and fuel fell year on year again by 1.4% and 4.8% respectively.
The warmer than expected weather this autumn also prompted retailers to offer discounts across their winter ranges with the price of clothes and shoes dropping 0.2% year on year.

There was good news for the labour market too as unemployment continued to fall, dropping 1.7 percentage points in the three months to September 2014 compared with the same point last year.
In addition to unemployment reaching its lowest level since September 2008, underemployment also dropped to 16.5% from 18.4% in the same period of 2013. This meant that people working part time were able to extend their hours and boost their take home pay.
Cebr senior economist Rob Harbron said: "The economic environment has become a lot more favourable for UK households in recent months. Growth in the cost of living has slowed to five-year lows, easing pressure on budgets, and this is expected to continue in 2015.

"It's also encouraging to see wage growth starting to pick up. Discretionary income levels have now regained their pre-crisis peak, but this is only the start of the recovery, and risks such as interest rate rises remain on the horizon."