Asda is restructuring its management teams as it adapts to "unprecedented change" in the grocery industry, Retail Week can reveal.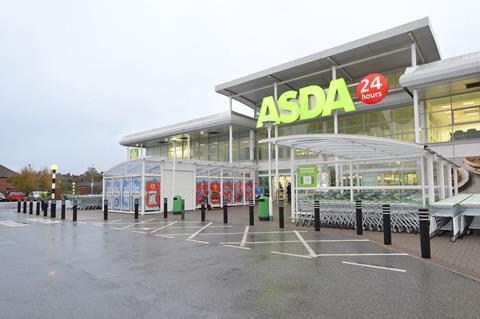 Around 20 jobs are set to be affected by the latest changes, which includes the exit of senior managers such as Colin Hill, vice-president for grocery trading and food merchandising. Hill has spent five years with the grocer.
The revelations comes just days after Asda unveiled a 3.9% drop in like-for-like sales during its first quarter.
An Asda spokeswoman said the changes are being put in place to "streamline accountabilities" and allow for "swifter decision making."
The supermarket giant restructured its head office and in-store operations last summer, becoming the first of the big four to do so. Retail Week understands the latest structural changes will affect the grocer's trading, property and compliance teams.
As part of the changes, Derek Lawlor will join Asda from Tesco as the grocer's new vice-president fresh.
Karl Martin will take on the newly-created role of VP convenience and emerging markets, while Phil Briggs will become VP grocery. The new structure will take effect on June 15.
Changes will also be made in the property team, with Asda "realigning" its market development team in a bid to "better understand future markets, customer change and optimise our existing estate."
Asda's acquisitions and estates teams will be merged to "reduce complexity".
Fewer, bigger roles will also be created in its compliance division, with a number of areas "consolidated." The anti-corruption team will be integrated into the main compliance team, while a new role of senior director for regulatory compliance will be created.
A spokeswoman for Asda told Retail Week that some of the 20 people effected by the changes will be offered new roles within the retailer.
The spokeswoman added: "There has been unprecedented change across our industry over the past two years. Whilst we've already taken steps to ensure our business is fit for the future and have a clear strategy in place, it is necessary to continually evolve and review our organisational structures to deliver this.
"As part of this we've made some head office changes across a small number of areas to streamline accountabilities and allow swifter decision making."