Spar South Africa has acquired a 60% stake in Spar Switzerland. Planet Retail's Franziska Schmidt runs the rule over the deal.
Spar South Africa has done it again. After Sub-Saharan Africa's second-largest grocer entered Ireland in 2014 via the acquisition of a majority stake in Irish BWG Group, it has inked an agreement to take a 60% stake in Spar Switzerland for CHF44.5 million (£31.7m).
The two European businesses cover a similar range of channels with the focus predominantly on small formats such as convenience and neighbourhood stores. Both also operate a handful of cash-and-carry outlets.
These similarities make fundamentally different approaches unnecessary, boosting efficiencies for Spar South Africa's European operations and allowing for cross-border exchange of best practice.
Pointedly, though, another shared feature is that both operate in highly competitive markets where discounters are on the rise, exerting significant pressure on the incumbent grocers.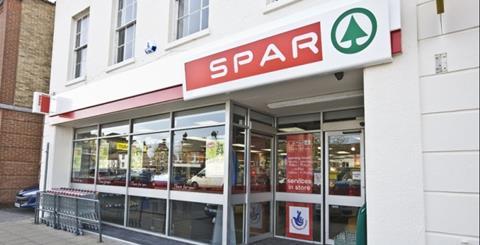 The reason Spar South Africa made this move nevertheless is easy to discern: its home market.
South Africa seems unable to find a way out of persistent economic misery. Numerous structural challenges have been curbing consumer spending.
Many South Africans who have only recently achieved middle-class status are finding that status hard to sustain.
Having bet significantly on a burgeoning middle class, Spar South Africa has found its key target shopper evaporating and competition for it thus intensifying.
There are some parallels here with the Swiss and Irish markets (minus the discounter presence).
So, by stepping into the world's most competitive region – Western Europe – Spar South Africa might hope to discover learnings as to how best to assert itself and retain customers and eventually adapt such knowledge to its home market.
It all adds up
Another factor behind the grocer's move to Switzerland is pure mathematics. Revenues here will account for over 10% of Spar South Africa's total turnover.
The price of £31.7m for these additional revenues is low considering that the average annual sales of one Swiss cash-and-carry outlet is US$57.6m (£40.77m).
Spar South Africa can also yield foreign currency diversification benefits in times of a weak South African rand.
Swiss food market concentration will not increase as a result of this acquisition. Therefore, both suppliers as well as consumers should not see major differences regarding product choice or price levels in the near future.
That Switzerland has strict import restrictions in place makes it unlikely that Spar South Africa will implement major changes in the sourcing procedures of its Swiss operations.
Over time, some international ranges such as South African wines may be more visible on Swiss shelves than previously.
The push further into Europe is a clear signal that, to date, Spar South Africa's investment in the Irish grocery market has been shown to be the right decision commercially, even if the overall economic situation on the continent remains far from ideal.
However, what may offset a somewhat flat growth perspective is that, with Ireland and Switzerland, Spar South Africa has acquired businesses in markets well known for a tax-friendly environment.
This is clearly a sound strategy as regards optimising balance sheets potentially under pressure from stressful market conditions.