Italian confectioner Ferrero has agreed a deal to acquire chocolatier Thorntons for £112m. We take a look at Ferrero and what's behind the bid.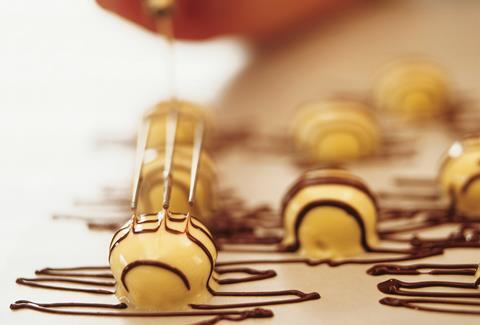 Who is Ferrero?
Ferrero is an Italian confectioner that owns the Ferrero Rocher, Kinder, Nutella and Tic Tac brands and is the sixth largest confectioner in the UK, according to Datamonitor.
Run by the Ferrero family, the Luxembourg-based company is notoriously secretive about its business. It reported annual sales of €8.4bn (£6bn) for the year ended August 14 and employs around 27,000 people. Thorntons will be Ferrero's first branded acquisition and its first retail presence.
Why does Ferrero want to buy Thorntons and what are its plans for the retailer?
Ferrero says it wants to buy Thorntons to "expand its presence in this strategically important market".
Its chief executive Giovanni Ferrero believes the two are "complementary businesses" because of their shared heritage as family-run companies and he adds it has long admired Thorntons and its customer loyalty.
Thorntons' brand recognition and FMCG division are a key part of what made the business appealing to Ferrero.
At present, Ferrero refuses to be drawn on its plans for the retailer. A strategic review will begin once the deal goes through but, according to today's statement on the sale, Ferrero intends to retain the Thorntons brand and factory in Alfreton, Derbyshire.
It has not given any details on its plans for Thorntons' 242-strong store estate.
Is this good news for Thorntons?
Thorntons' share price rose today on the news, suggesting that the deal may have come as a welcome surprise for investors.
The retailer has been struggling in recent times, and Ferrero's acquisition provides a level of certainty for the brand, even if it does not secure the future of its stores; the retailer is already consolidating its portfolio, and has been working to reduce it to 200 stores since 2011.
The retailer is without a chief executive after the exit of Jonathan Hart, and has beeen suffering falling sales and profits, which has been attributed in part to reduced orders from grocers. It is thought that the combined buying power of Ferrero and Thorntons will give the business greater clout when it comes to supermarket negotiations.
Thorntons also sells through 158 gifts and card shops. It also has an international division, including a partnership to supply South African grocer Massmart – suiting Ferrero's global FMCG business model.
How big is the market and who are the biggest players?
The UK chocolate confectionary market was worth £6.7bn in 2014 and is expected to grow to £6.8bn in 2015, according to Datamonitor.
Cadbury, owned by Mondelez International Inc, is the UK leader with 30% market share. Mars has 21.6%, Nestlé 13.7%, Thorntons 4.5%, and Lindt 3.4%. Ferrero Group has 3.2%.