Almost a year to the day since unveiling plans for a landmark £13bn merger, Sainsbury's and Asda have been told they must each go solo.
The Competition and Markets Authority (CMA) today ruled that shoppers would be left worse off if the two supermarket giants were to join forces, "due to expected price rises, reductions in the quality and range of products available, or a poorer overall shopping experience".
The verdict served as a harsh rebuttal of the Sainsbury's-Asda claims that the enlarged business would slash prices of core grocery staples by 10%, invest £1bn into price within the first three years following completion and close up to 150 stores to help ease competition fears.
But in the light of the narrative from both grocers that the deal was a near-necessity if they were to better compete in a changing market – characterised by the rise of the discounters and shift to online shopping – what comes next for Sainsbury's and Asda?
Renewed focus
One industry source said the CMA verdict would be "disappointing for Asda, but devastating for Sainsbury's".
While Asda has been slowly putting its house in order under Sean Clarke and now Roger Burnley, following years of underperformance, Sainsbury's has been going backwards.
Despite the insistence of chief executive Mike Coupe, Sainsbury's continues to be plagued by availability problems and its sales have been in decline.
According to Kantar, Sainsbury's sales fell 1.8% in the 12 weeks to March 24 – a drop that allowed Asda to push JS off its perch as the UK's second biggest grocer for the first time since 2015.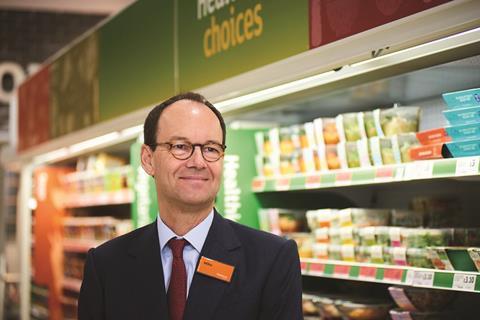 Critics suggest work on the merger led Sainsbury's management to take their eyes off the ball – another allegation Coupe has rebuked.
But as sources close to Sainsbury's admit a legal challenge to the CMA ruling is "a very unlikely option", Coupe and company must now focus entirely on breathing fresh life into the core business.
Sainsbury's unveils its preliminary results next week – when analysts expect it to report an uptick in profitability – giving Coupe an immediate chance to get back on the front foot. Although there is unlikely to be any material change in his strategy, the City will demand clarity on how he plans to drive the business forward without Asda.
As Bernstein analysts Bruno Monteyne points out: "Given the poor share price performance, it will be hard for management to just say: 'I am confident in our strategy'. Investors feel materially less confident than Mike Coupe."
Restoring store standards will need to be a priority, analysts suggest, after last year's restructure of shop management teams sparked gaps on shelves and a decline in customer service levels.
TCC global insights director Bryan Roberts hints that the business may need to put more staff back on the shopfloor to help it achieve that. "The big challenge for Sainsbury's is to go back to the basics of the supermarket proposition and there's obviously very well documented issues in some stores with availability and general standards," he says.
"I wouldn't necessarily point fingers of blame at the merger for that – a lot of this is down to very deliberate restructuring by management and staff allocation in stores. As with Tesco a few years ago, they maybe cut a little bit too hard into the cost base and store standards are suffering and customer satisfaction is on a similar downwards trajectory."
Playing catch-up
The issue for Sainsbury's is that recruiting more shopfloor staff costs money at a time when the grocer will need to invest heavily in other areas, namely in lowering prices and revamping its private-label proposition.
According to Bernstein, Tesco and Asda are both around 5% more expensive than Aldi and Lidl on "daily essentials" – the top 300 fastest-selling private label items. Sainsbury's prices, it says, remain around 20% higher than the discounters.
The decision in early 2016 to strip out multi-buy promotions would have affected Sainsbury's price credentials, particularly as Morrisons and Tesco invested heavily in rolling price cuts. But Monteyne says lowering prices alone will not solve Sainsbury's problems. He believes the grocer must also revive its entry-level lines to make them more appealing to customers, in the same way its rivals have.
"At Sainsbury's, the value tier is called 'Sainsbury's Basics' – and not many customers enjoy thinking of themselves as 'basic'"

Bruno Monteyne, Bernstein
He points to Tesco's 'Exclusively at Tesco' stable of brands and suggests their success "has nothing to do with price and quality, but with branding and merchandising".
Exclusively at Tesco products, he says, are "so much more than product and price. The design of the product is meant to make them look as appealing as any other brand."
Contrasting that to the approach of Sainsbury's, Monteyne adds: "At Sainsbury's, the value tier is called 'Sainsbury's Basics'. They are designed to look basic and their name suggests that as such – and not many customers enjoy thinking of themselves as 'basic'.
"Tesco copied the hard-discounter branding approach of making a basic product look 'standard' and appealing in its own right."
Leadership change?
Despite its troubles, Sainsbury's has been widely lauded for its acquisition and integration of the Argos business – a purchase from which it can drive further synergies, largely through installing Argos shop-in-shops at larger Sainsbury's supermarkets.
The retailer's impressive hub-and-spoke logistics network and Fast Track same-day delivery service can also help Coupe fulfil his mantra of serving Sainsbury's customers "whenever and wherever" they choose to shop in future.
But the collapse of Coupe's latest and boldest M&A bid has left many questioning whether the time is right for a change at the top.
Shore Capital head of research Clive Black insists Coupe should not fall on his sword. "We are not calling for Mike Coupe's head. We don't think that would be a rational move," he says. "Coupe has proved himself an ambitious and bold leader, and let's not forget this comes off the back of a good deal he did with Argos.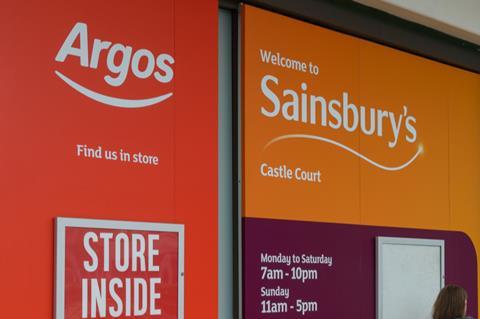 "We are, however, critical of the Sainsbury's board. The claim that it would take 10% off prices was something the CMA was always going to focus on. The claim was loose, it was naive and it was arrogant.
"To our minds, [new chair] Martin Scicluna and other Sainsbury's NEDs have some questions to answer. Where was the challenge? Where was the maturity and experience to avoid arrogance and naivety? Where was the arm around the shoulder to say that it appears the game is up and maybe we should be focusing upon the day job?"
Walmart's next move
The future of Asda's boss Burnley is under far less scrutiny, despite the collapse of the deal.
Sales at the Walmart-owned business have been climbing, albeit from a lower base, since the eye-watering 7.5% slump in like for likes it reported in the second quarter of 2016. Asda has registered seven consecutive quarters of growth, while Kantar data suggests it has increased year-on-year sales every month for the past two years.
The biggest question mark hangs over Walmart, and whether the global retail titan is committed enough to the UK to inject the funding that would build on such momentum.
Analysts say the proposed merger is evidence that Walmart is looking for an escape route – and GlobalData UK retail research director Patrick O'Brien believes the business could already have a plan B in the pipeline.
"It appears Walmart is not that interested in having a controlling interest in the UK grocery market. It's now whether or not it can find someone else to buy Asda," he says.
"Given the way the CMA has gone with this merger, it can't sell it to a direct competitor, so you'd have to look if that's private equity or a possible attempt to float the business?"
There have already been suggestions that Amazon, openly keen to build a broader UK grocery business, could seek to pounce on Asda – or indeed Sainsbury's – following the collapse of the merger.
Walmart insists it is committed to Asda. Its international boss Judith McKenna says: "Our focus now is continuing to position Asda as a strong UK retailer delivering for customers. Walmart will ensure Asda has the resources it needs to achieve that."
Strengths and weaknesses
So where will those resources be required?
Black says Asda is "in a more stable shape than Sainsbury's", but thinks it will need to invest in three key areas: "its people, its proposition and in price".
He believes the former will prove a challenge for the business, suggesting the "unsettling" nature of the failed merger "won't help them to keep and recruit good talent".
"There is a star shining that remains under a bushel and that is George… this is the second biggest clothing brand in the UK"

Clive Black, Shore Capital
Black, however, reckons price investments and the leveraging of the George clothing label remain firmly within Asda's gift.
"Asda is the most exposed grocer to the challenge of Aldi and Lidl because price is the most important part of their proposition. They will need to diligently invest in price to narrow the price differential further and win back shoppers.
"There is a star shining that remains under a bushel and that is George. Let's not forget, this is the second biggest clothing brand in the UK we are talking about and a business that they can definitely leverage and grow further."
Roberts also hails Asda's general merchandise business, which extends into homewares and smaller electrical appliances, as one of the grocer's core strengths.
But he says its weaknesses of an "overexposure to bigger boxes and underexposure to urban stores and convenience" will need to be addressed.
Devoting more space to the general merchandise proposition in Asda's largest sheds could help on two fronts – giving George greater prominence in front of the consumer and making better use of excess space.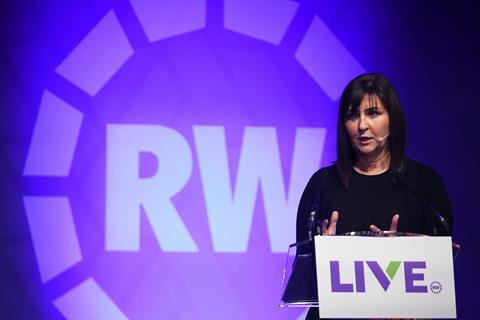 In an exclusive interview with Retail Week last month, McKenna said Walmart was placing increasing focus on becoming "one of the best partners in the world for businesses". Despite that drive, Asda has been slower than Tesco and Sainsbury's to strike shop-in-shop tie-ups with third parties but could seek to accelerate that push under a renewed Walmart focus.
Its trial with value sports specialist Decathlon was not rolled out on any meaningful scale, though it does count Johnson's dry cleaners and fast-food giants McDonald's and Subway among its shop-in-shop partners.
But there remains huge scope to add complementary general merchandise propositions to its supermarkets, in the same way that Tesco and Sainsbury's have with retailers such as Arcadia, Next, Clarks and Oasis.
One thing is for sure – Sainsbury's and Asda will not be counting themselves as partners any time soon thanks to the CMA's ruling.
Now both grocers must prove they are strong enough to go it alone in the fast-changing UK grocery market.
Analysis: What next for Sainsbury's and Asda?
1

Currently reading

Analysis: What next for Sainsbury's and Asda?

2

3

4

5

6