After a turbulent two years stabilising the business, Tesco boss Dave Lewis exuded a renewed swagger and confidence before the media today.
Customers are returning, availability is improving, prices are sharpening and, consequently, sales are moving in the right direction.
Tesco has moved from a business in crisis to one that has been stabilised, Lewis claims – and it is now ready to accelerate its recovery.
To that end, Lewis proudly unveiled Tesco's six new priorities, aimed at building further momentum, re-establishing the supermarket giant as the consumers' champion and growing group margins from 2.18% currently to between 3.5% and 4% by 2019/20.
Retail Week takes a closer look at Lewis's new six-point plan.
1. A differentiated brand
Lewis's first priority can be broken down into three Ps: purpose, proposition and private label.
Tesco's mantra under Lewis has been to 'serve Britain's shoppers a little better every day' and the grocer's boss believes the development of market-leading customer service will separate it from its peers.
Lewis thinks that this over-arching purpose is slowly being embedded into the workforce, but insists "there is more that we can do".
"Tesco's mantra under Lewis has been to 'serve Britain's shoppers a little better every day'"
On proposition, Lewis suggests there are a number of things that make Tesco unique in comparison to its competitors.
He highlights its Brand Guarantee scheme – which gives customers money back at the till if their branded shop would have been cheaper at another big four grocer – its vast range, the Clubcard loyalty scheme and F&F clothing as some of the distinct reasons to shop at Tesco.
And on private label, Lewis lauds Tesco's "three tiers" approach as "a fundamental part of our success".
Its entry level Farm brands have proved popular with customers in terms of both price and quality, while its mid-tier and Finest ranges remain key parts of its proposition.
Lewis says Tesco will continue investing to create "really discernible differences across price tiers".
2. Reduce operating costs by a further £1.5bn
Across three years, Lewis aims to slash costs by £1.5bn, with a focus on three broad areas: the store operating model, logistics and distribution, and internal resources.
Tesco plans to save £550m from the store operating model, largely from streamlining the number of stores that open 24 hours. About 250 stores will continue to open around the clock, but more than 150 have had their opening times modified to reduce overheads.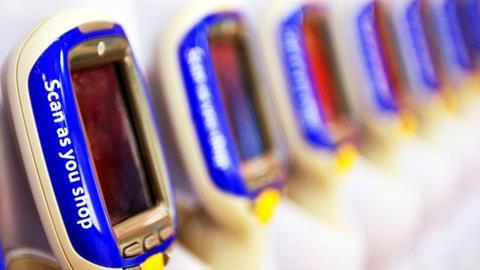 Stores are also moving to single customer service desks, which will encompass lottery and tobacco and click-and-collect counters, while scan-as-you-shop technology will reduce the need for as many manned checkouts.
Lewis stresses these changes will not have a negative impact on head count, with 12,000 additional shopfloor staff hired since he took the reins in September 2014.
When it comes to distribution and logistics, Tesco will optimise its range, stock flow and fulfilment, largely by improving its sales forecasting and holding lower levels of stock – moves that will save about £450m over three years.
Tesco will also purchase internal resources – such as notepads, toilet paper and cleaning services – centrally in order to save about £500m. Lewis says it equates to the business "buying what Tesco needs better than Tesco was buying it before".
3. Generate £9bn cash from operations
Tesco has spoken previously about moves to reduce excess stock, which will help drive this strategic pillar, but Lewis reveals that its capital discipline is "really improving significantly" to drive this aim.
Lewis says Tesco will spend £1.25bn on capital expenditure during the current calendar year, but that will increase to £1.4bn per year on average during the course of the three-year plan.
"We need some money to invest in changing some of the systems in order to get the cost and service benefits we talk about," he says.
Meanwhile, Tesco's capital expenditure on loss-making businesses has fallen substantially after offloading a host of non-core assets within its portfolio.
4. Maximise the mix
In simple terms, Lewis defines this driver as "what we decide to sell when and where, for what return".
Tesco will assess this under three lenses, the first of which is geography.
If the grocer establishes that one country is more profitable than another, it will focus on raising sales in its more profitable markets by altering the mix and driving margins.
"Tesco's capital expenditure on loss-making businesses has fallen substantially after offloading a host of non-core assets within its portfolio"
The second lens is channel, with Lewis pointing out that supermarkets, convenience stores and online all have different levels of profitability.
He hints that the profitability of online grocery will need to improve and admits: "We need to think that through."
On the third lens, product, Lewis states that different categories have different levels of profitability, depending on which channel they are sold through.
"My job and Matt's [Davies] job is to think through how it is we can change either the channel profitability inherently, or indeed a category within a particular channel," Lewis explains.
5. Maximise value from property
Tesco has already been "pretty active" in reshaping its property portfolio, Lewis suggests.
It has purchased the freehold on a number of its UK stores, thereby decreasing its exposure to rental increases in order to improve the sustainability of the business.
Lewis reveals that Tesco has already insulated itself against £121m of rent hikes following the acquisitions and is also working on ways it can optimise its property assets, either by using space in a different way or redeveloping some sites.
On the flip side, Lewis says Tesco owns some non-core property assets that it can "release value from" in order to invest back into the business. This is a strategy it has already been pursuing actively in Central Europe.
6. Innovation
Lewis admits he is "really proud" of some of the innovation he has introduced at Tesco over the past two years, but will focus on driving even more.
"Inside the business we have a stream of work looking at what innovations we could bring that would add value to customers"

Dave Lewis, Tesco
He points to the launch of Brand Guarantee and Farm brands, but singles out its policy on food waste, which started prior to his arrival, as a key move.
Tesco has made a commitment that, by the end of 2017, no food that is safe for human consumption will be wasted from its stores. All stores will have the capability to donate surplus food to local charities in what Lewis calls "a certifiable, auditable and safe" manner.
But it is in the area of technology where Lewis plays his cards closer to his chest.
Tesco is already in the process of rolling out its PayQwiq mobile payments app, which stores credit card and Clubcard information in one place, but Lewis refuses to be drawn on what else is up his sleeve.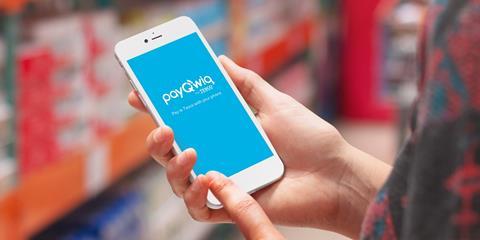 "Everyone always says to me: 'so what's next?'" Lewis says. "My answer is: 'I'm not telling you.'
"Inside the business we have a stream of work looking at what innovations we could bring that would add value to customers."
Tesco's interim results statement concludes with a sentence that aptly sums up its entire six-point strategy: "Much more to come."
Consider the gauntlet well and truly thrown down.