Frozen food is often unfairly seen as a downmarket option but Iceland is on a mission to shift perceptions as it seeks to halt a sales and profit decline.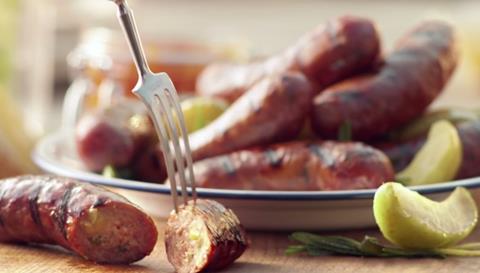 Iceland initially attempted to combat the rise of discounters Aldi and Lidl with price cuts across 800 core lines from £1 to 89p but has dramatically changed tactics after the reductions failed to have sufficient impact.
After unveiling a 4.4% drop in like-for-likes for the year and a 25.7% fall in EBITDA, Iceland reported: "It has become increasingly clear that concentrating on price alone no longer provides an effective point of difference in an intensely competitive and price-focused market place."
As part of its new approach Iceland has taken a number of measures including launching a new fascia and switching its emphasis in marketing.
The Food Warehouse
Iceland opened 30 new stores in the UK during the financial year, including six larger stores under a new fascia, The Food Warehouse. The retailer said The Food Warehouse stores are "more than double the size" of a typical Iceland branch and provide customers with a more upmarket offer.
In addition to the full range of Iceland's frozen and chilled products, The Food Warehouse also offers shoppers a broader exotic, luxury and speciality food proposition that includes crocodile burgers, kangaroo meatballs, ostrich steaks and speciality fish.
The retailer said the format has been introduced with the aim of operating at a "substantially lower cost to sell" than a traditional Iceland store, allowing it to sell staple household products like such as, pasta, rice and baby products at "cash and carry prices".
The Food Warehouse will also act as a "test-bed". Various initiatives in ranges and store operations are being tested under the fascia, which could be rolled out across the estate.
Marketing
Iceland's most recent television advert features a farmer walking through rolling fields rather than Peter Andre in a store.
The 'because it is frozen you can try something new on the barbeque' ad, which is still be voiced by Andre, highlights the retailer's venison burgers and "sweet and nutty wild boar sausages".
It is a far cry from the TV ad of October last year starring Andre being wowed by frozen peas in Iceland costing just 89p.
Iceland said this 'Power of Frozen' ad campaign, which launched on TV in May, emphasises "the unique advantages of frozen food in provenance, convenience, taste, health, choice, top quality and waste reduction, as well as value".
More upmarket television ads are also supported by press ads of its food more in the style of Marks & Spencer than a value specialist.
Will the changes improve Iceland's performance?
There seems no reason why the new approach could not work. In France, a country known for its love of good food, frozen goods retailer Picard is a much-loved institution.
It sells products including quiches and escargots and is aimed at those who are busy but still want to eat a traditional French meal. In a grocery market where convenience is increasingly king it is easy to imagine Iceland's change of emphasis having mass appeal.
Picard is known for the high quality of its products and its service to customers. There is no doubting Iceland's customer service, but it now has to drive home its quality credentials.
This task should not be beyond Iceland because the quality of some of its range has been recognised by Good Housekeeping. It has also won product innovation awards at the British Frozen Food Awards.
However, Iceland will have to tread carefully as it makes changes and learns the lessons from Spanish frozen food retailer La Sirena.
The Spanish grocer's sales were hit after it unsuccessfully tried to take a leaf out of Picard's book by moving upmarket.
The strategy failed and La Sirena has since been bought by private equity group OpCapita, which is focusing on rationalising the business by removing a number of product lines.
Iceland can learn from its international peers and the hope must be that it turns out more like Picard than La Sirena.