It didn't take very long – just 31 days into the new year and the starting gun was fired on 2016's supermarket price war.
Morrisons moved first, seeking to build momentum from a consensus-busting Christmas trading performance by relaunching its Price Crunch promotion.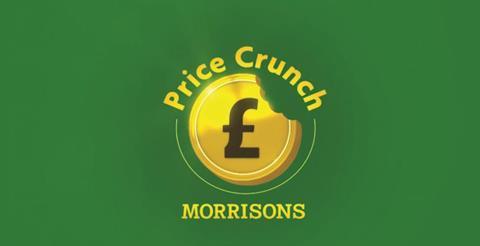 The rolling programme of cuts started on the last day of January as the grocer slashed prices on more than 1,000 items.
It came in the same week that easyJet founder Sir Stelios Haji-Ioannou threw his hat into the grocery ring, launching a pilot easyFoodstore with an eye-catching price promotion. The full range of 76 products, including basket staples such as tea bags, coffee, sugar, baked beans, pasta and rice, were crammed on to shelves behind signage all reading the same price – 25p.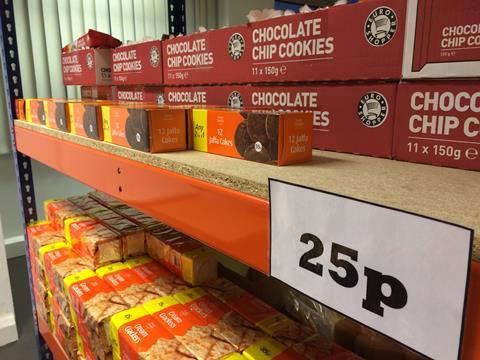 Their respective moves raise the question of how central price will be to the grocers in the coming year.
Shift in consumer mind-set
While price competitiveness remains a key sales driver, onlookers and retailers alike have suggested that customer service, depth of range and the ease of shopping across channels is poised to play an ever-increasing role. As consumer confidence and disposable income continue to rise, shoppers can consider the grocers' wider propositions in greater detail.
Speaking to Retail Week in December, Sainsbury's chief financial officer John Rogers suggested 2016 would be the year that customers started to seek out "quality and a differentiated offer", rather than basing their choice chiefly on price.
However, Shore Capital analyst Clive Black believes that scenario remains at least another year away, because the big four are yet to close the price gap enough to eliminate it as a point of competitive advantage.
"Price will remain very important until the differential between the superstores and the discounters isn't important," Black said. "There has been too big a differential and that is being structurally narrowed – that's the journey the supermarkets are still on.
"As long as that price differential is there, it will remain at the forefront"

Clive Black, Shore Capital
"When those prices are within a band that means shoppers are less concerned about price, that's when the other factors will come to the fore: ease of parking, checkout service, counters, proprietary brands, promotions – all the things the larger supermarkets have that discounters don't.
"As long as that price differential is there, it will remain at the forefront.
"International experience suggests it needs to be a mid-single digit percentage differential in price before it's eliminated as a factor and I still think there is 12 to 18 months' work to be done to achieve that."
'C-store location more important than price'
Reporting a rise in interim profits earlier this month, Conviviality boss Diana Hunter argued that consumer mentality had started to shift. Acknowledging that price was very important, she said that in the convenience market store location was now more important than price.
"Customers first want to know that your stores are located where they want them to be, then secondly that you have good value for money and the choice that they want."
Planet Retail analyst David Gray agrees. "Most consumers shop in their nearest store," he says. "Price comes next, then you start to think about the added value factors like customer service, range and availability.
"And there is evidence that those things help. If you look at Tesco's reports, for example, there is evidence of how customer service is improving sales. And definitely over Christmas, sales in Extra stores improved thanks to its depth of range."
Speaking last week, Ocado boss Tim Steiner is under no illusion that price will remain incredibly important this year, but believes "some people will pay a bit more for more range and a better service".
The online grocer prides itself on its impressive record of on-time home deliveries and low rate of substitutions – something that has helped the retailer grow both its customer base and profits.
Pricing in exclusive product sectors
Retailers in other sectors have been able to grow revenues in similar ways, with their wider propositions driving sales despite not being price leaders.
Fat Face and Jigsaw, for example, both reported increased sales at the end of 2015 even though they shunned Black Friday.
Black believes it is difficult for supermarkets to do something similar, because they do not deal in exclusive products.
"To my mind, Fat Face and Jigsaw are niche brands that have got a defined place and position in the market, with relatively high quality and scarce product that is exclusive to them," he said.
"The clearest analogy would be Marks & Spencer, which in the main only sells own-label goods, so it has exclusivity. Therefore it is much more in control of its own destiny from a pricing perspective. That's not the case for multi-product, mass-market supermarkets."
"The only direction prices are going is downwards, so what Morrisons has done is definitely a sign of things to come"

David Gray, Plant Retail
With price seemingly remaining the main avenue for the grocers to win customers, Gray is convinced price will be central to the way 2016 pans out.
"The market this year will be very price competitive," he said. "The only direction prices are going is downwards, so what Morrisons has done is definitely a sign of things to come."
While price is poised to remain at the forefront this year, the impact of location, customer service and range mean it won't be the grocers' silver bullet.