Sainsbury's boss Mike Coupe today updated the City for the first time since completing the £1.4bn acquisition of Home Retail Group this morning.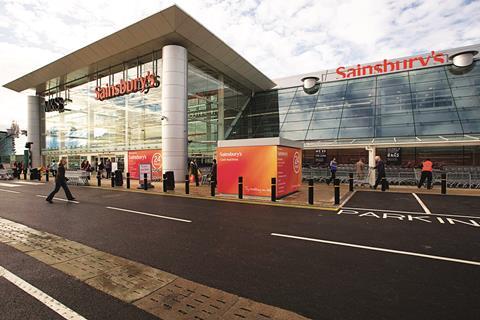 The grocer posted a 1.1% fall in like-for-like sales during its second quarter, but said transaction and total volumes grew during another fiercely competitive trading period.
Sainsbury's hailed the strategic progress it has made in a tough marketplace, but just how well is it faring? Retail Week looks at five things that we learned from today's update.
Distraction? What distraction?
Some analysts have suggested Sainsbury's acquisition of Argos owner Home Retail Group could be a distraction to the grocer at a critical time.
But Coupe today brushed off such assertions, reeling off a comprehensive list of strategic boxes that Sainsbury's had ticked during the quarter, including additional investments in price, removing multibuy promotions, relaunching its food-to-go ranges and opening nine new convenience stores.
"It doesn't feel like we are distracted," he insisted. "I would stand by the fact that we are executing what we planned to execute and we've done a lot of stuff in the last 16 weeks.
"There's a lot going on and clearly Argos represents opportunity in the future."
Although Sainsbury's has begun to lay out some of its plans for the newly-acquired business, including proposals for 30 Argos shop-in-shops, five Habitat concessions and 200 click-and-collect desks, Coupe again failed to provide a definitive answer on what that would mean for the existing network of standalone Argos stores.
With its interims fast approaching in November, Sainsbury's will be expected to provide further detail before the end of the year.
Sainsbury's hasn't escaped the clothing doldrums
Sainsbury's Tu Clothing business has been going great guns for the past decade, gaining traction among shoppers to become the sixth-biggest fashion brand by sales volumes in the UK.
But for the first time since launching the label in 2004, Sainsbury's posted "a slight decline" in Tu's quarterly sales.
Coupe insisted that its market share in fashion was still growing despite the sales fall and said that Tu came up against a "tough" comparable quarter from the prior year, when sales surged 13%.
But Coupe also bemoaned the impact of the unpredictable weather over the summer, which has also dented the sales of its fashion rivals.
"Relative to our competition, we've done well," Coupe said. "There is no doubt – and you'd have seen it from results of our competitors – that it's an issue across the sector.
"M&S, Next, Primark have all made trading statements where clothing numbers have been going backwards."
Sainsbury's launched a standalone Tu website last year and lifted the lid on a premium fashion range earlier this month as it bids to buck the trend.
Shoppers bought more on promotion during the quarter
Despite a drive to remove multibuy promotions and scrap its 'Brand Match' scheme in favour of every day lower prices, the volume of products Sainsbury's sold on offer during its second quarter increased compared to its previous reporting period.
Promotional participation came it at around 25%, up from 23% in the first quarter.
However, this still marked a steep drop off from 31% in the comparable period last week
Coupe said Sainsbury's shoppers value the switch to lower, regular prices and dismissed suggestions that the removal of multibuys and the 'Brand Match' scheme – which matched prices to its big four rivals – had hampered the grocer's like-for-like sales.
Sainsbury's is proud of its price position
Having targeted its investment into regular, lower prices rather than promotions, Sainsbury's lauded the fact that its price position, within a hotly contested market, had "never been sharper."
However, discount rival Aldi suggested earlier this week that it had actually increased the price gap to Sainsbury's and was even cheaper than its mainstream rival than it was a year ago.
Coupe launched a passionate defence of Sainsbury's value proposition, emphasising the progress he feels the grocer has made on this front under his stewardship.
"I could produce a survey that says our prices are lower than Aldi on many products in certain categories," he said, adding: "You can use whatever price survey you want to dress up whatever story you want."
But with Aldi threatening further investments into price and Sainsbury's margins already hovering around the 3% mark, the big four giant may have to sacrifice even more margin if it wants to stay within spitting distance of the discounters.
The 'F' word remains high on the agenda
Sainsbury's may never match the discounters on price, but one way it can differentiate itself from Aldi and Lidl is through its multichannel proposition and by driving the F word – fulfilment.
The grocer has already laid down the gauntlet to Amazon and its big four rivals by launching same day delivery across central London through its Chop Chop app.
Despite those landmark developments, speed and convenience remain uppermost in Coupe's thinking.
"Although Chop Chop is in its early stages, given that speed and convenience is one of the things customers will demand of us in the future, who knows where it will go," he said, hinting that Sainsbury's has more fulfilment innovation up its sleeve.
That should serve as a warning to the likes of Tesco, Asda and Morrisons, whose delivery propositions face being left firmly in the shade.