Morrisons like-for-like sales increased for the first time in more than a year after edging up 0.2% during the Christmas period.
Boss David Potts suggested there was still plenty of work to be done to transform the supermarket giant, but its consensus-beating festive performance has put it on the right road to recovery.
Analysts pointed to a number of key areas that helped Morrisons prove its doubters wrong and grow sales.
1. Improved festive proposition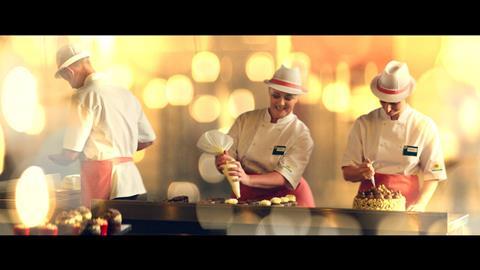 Morrisons unveiled its Christmas range back in July and highlighted its vertically integrated business when promoting the range in its festive TV advertising.
Ads featuring butchers, bakers and fishmongers rather than celebrity duo Ant and Dec marked a change in its marketing strategy, but that presentation and the new-look product lines struck a chord with shoppers.
Shore Capital analyst Clive Black suggested that Morrisons delivered "the biggest improvement in the Christmas offer" of all the grocers year on year and the investment of time and money into new lines including its M Signature cranberry-topped pork pies, large chocolate present and flavoured cheeses paid dividends.
Such premium lines prompted customers to trade up from the discounters – a trend that accounted for about 1.5% of its like-for-like growth, according to Cantor Fitzgerald analyst Mike Dennis.
2. Store organisation
Having risen through the ranks from the shopfloor, chief executive David Potts knows his way around a grocery store.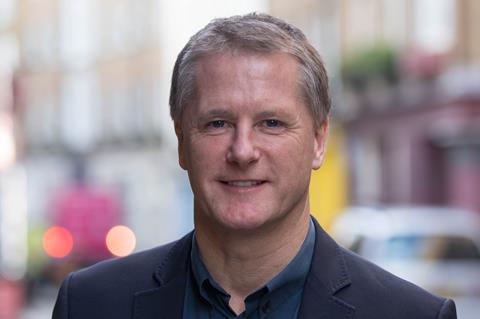 He has already revealed a number of initiatives to improve the organisation of Morrisons' supermarkets, from sorting wine sections by colour and country of origin to tailoring each store's offer to local tastes and demographics – two initiatives that have already started to bear fruit.
Morrisons' vertically integrated model and the use of expert butchers, fishmongers and bakers in store also drove sales over Christmas as customers sought help and advice in a bid to get their Christmas dinners right.
Dennis said Morrisons made this count during the festive season, and added the range of products on counters, and the way they were displayed to shoppers, gave Morrisons a further edge over Tesco and Asda.
3. Price investment and larger pack sizes
Morrisons continued to invest in price during the Christmas trading period, delivering like-for-like growth despite moving away from promotional activity and vouchering.
Instead, it continued to move towards an everyday low price model and further appealed to shoppers by offering larger pack sizes, providing a differentiator to its rivals that allowed it to grow sales.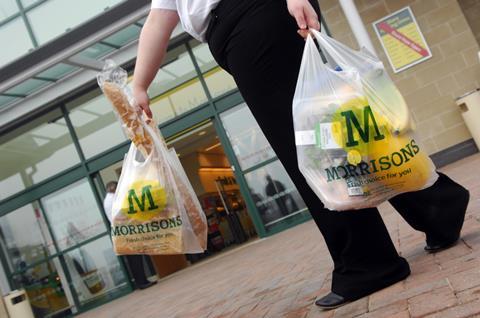 Morrisons effectively capitalised on consumers' needs to buy grocery products in bulk and cook for larger groups over Christmas and the New Year, increasing the pack sizes of staple vegetables like carrots and sprouts.
Rivals including Tesco and Aldi offered their 'festive five' and 'super six' promotions respectively, but on regular-sized packs.
Verdict analyst Duygu Hardman said those price investments and larger pack sizes, coupled with a category reset in beers, wines and spirits, "improved the competitiveness of its wider offer."
4. The attraction of cheap fuel
The big four discounters slashed their fuel prices towards the end of 2015 in a bid to woo customers, with Morrisons leading the charge.
First the grocer cut the price of petrol at the pumps – and became the first to drop it below £1 a litre in early December – before chopping the cost of diesel to a similar level in early January.
"When people were in store, they saw the value and the volume being offered and they bought into it"

Mike Dennis, Cantor Fitzgerald
But that price-cutting process on fuel began well ahead of Christmas and coincided with Morrisons' 'Black Five-day' promotional week at the end of November.
The lure of cheap fuel and in-store deals drew shoppers in and Morrisons reaped the rewards as the number of transactions grew.
"When people were in store, they saw the value and the volume being offered and they bought into it," Dennis said.
5. Customer service levels
One of Potts' strategic priorities when taking the reins last March was to improve its customer service levels. The grocer hired 5,000 shopfloor staff, upgraded checkouts and brought in more employees to man the tills at peak times – moves that came to the fore over Christmas.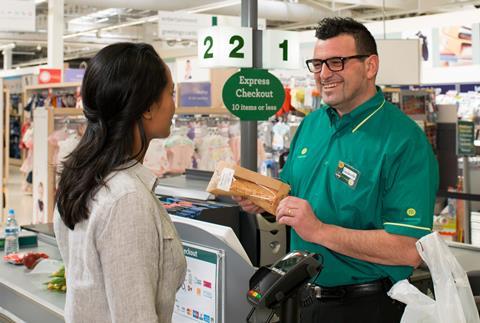 Potts hailed improvements in customer satisfaction scores, which saw around 55% of shoppers report that they were "very satisfied" with their in-store experience over Christmas – driven by the store layout, availability and customer service.
That represented a 6-10% increase every week during the nine-week Christmas trading period, Potts said, highlighting the importance of the work being undertaken to improving the store experience.
Has Morrisons turned the corner?
Potts admitted Morrisons was on a "long journey" in its bid to complete its turnaround and Dennis suggested that while the new boss had made "a good start", there were plenty of "big choices" to be made going forward if the grocer is to sustain its momentum.
"David Potts is the chief executive, but really his comfort zone lies in being a retail ops director. I suspect he is very much on the case of how stores are managed, how store space is allocated, how stores are ranged and merchandised and obviously availability. They have got to sustain that," Dennis said.
"The biggest challenge is to exploit their own-label and consumers' ability to trade up. That's the next big thing Potts has to do, but it will be difficult."

Mike Dennis, Cantor Fitzgerald
"The biggest challenge is to exploit their own-label and consumers' ability to trade up. Where Morrisons has to convince those customers recruited over Christmas to shop there on a longer-term basis is to make sure Valentine's Day, Easter, Mother's Day have aspirational products and reasons to shop there because of value, but are then also happy to trade up.
"That's the next big thing Potts has to do, but it will be difficult."
Dennis said Morrisons will also face a big question around how much it invests in price. He suggested a grocer of Morrisons' size would plough around £100m into price in "any given year" as a matter of course, but estimated it would need to inject around £300m in order to close the gap with the discounters from around 15% to 5%.
While Morrisons gained momentum over Christmas, it will want to ensure it takes full advantage by narrowing that price differential further and building on the work Potts has done in his nine months in charge.