Morrisons, Asda, Sainsbury's and Tesco are all cutting roles and reshuffling their top teams as they seek to turn around performance.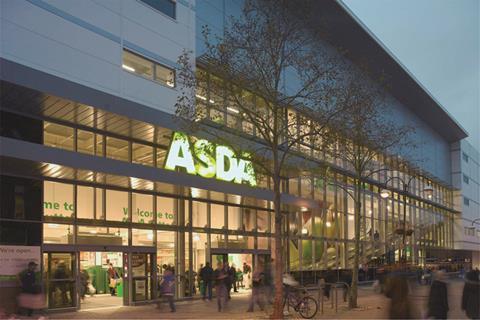 Who'd be a mid-market grocer? After decades of consolidating share of retail's biggest market the wheels came off spectacularly in the past 12 months, culminating in a Christmas trading period in which the three quoted grocers among the big four suffered like-for-like sales declines.
The reasons behind their struggles have been well documented and attention has now turned to how the supermarkets can extract themselves from their malaise.
One area in which change promises to be dramatic is in personnel and organisational structure. In the past fortnight, each of Tesco, Asda, Sainsbury's and Morrisons has announced changes to senior management or job numbers in a bid to put the businesses on the front foot.
Tesco was first to show its hand with a plan to simplify management structures. New chief executive Dave Lewis is believed to have contacted about a third of UK managers at 'work level 5', who typically report to executive committee members, flagging that they face redundancy or in some cases will be asked to take on changed responsibilities at a lower work level.
Morrisons was next in the spotlight as it revealed the exit of chief executive Dalton Philips following another disappointing quarterly sales performance. On the same day, Sainsbury's announced plans to axe 500 head office and store support centre roles. Finally, Asda unveiled a restructuring of its senior management team including a number of departures at vice-president level.
Asda
Chief merchandising officer for food Barry Williams assumes the role of chief customer officer, replacing Steve Smith who rejoins Asda parent Walmart as planned after his secondment to the UK business. Chief merchandising officer Andrew Moore adds responsibility for food to his role, as well his existing responsibilities for fashion business George. Five vice-presidents – the level below the executive team – will also be leaving the business.
Cost cutting
While details of two significant restructures in the space of a week could be considered coincidence, four in the space of seven days hints at a more fundamental rethink of the way supermarkets organise their businesses. So what's the rationale behind such moves and how much more may be to come?
A simple answer is that such changes are part of the inevitable churn that takes place at the top of organisations during a period of upheaval. "The industry has been through a major transition and eventually it begins to show in management changes," says HSBC analyst David McCarthy. "When you've had incumbent managers that have been there for a long time it's hard for them to see any major shifts in the market – they see them as blips, and often go into denial."
But beyond this need for new blood, there are other common motives behind the reorganisations of the big four. One word that featured prominently throughout the various post-Christmas announcements was 'cost'.
Sainsbury's said job losses were part of plans to achieve £500m in cost savings, while Lewis has highlighted cost savings as central to Tesco regaining competitiveness in the UK and has set a target for overheard reduction of 30%.
Personnel costs are one of the easiest to trim. Justin Linger, co-founder and joint managing director of Barracuda Search, says it is no surprise the supermarkets are looking at ways to reduce their headcount. "A lot of these businesses naturally acquire people at a senior middle management level and find themselves becoming fat at the top and in a deflationary market you have to pare back your costs, which means having to look at your people," he says.
Cost reduction, however, is not the only end game for the supermarkets. Another key reason for restructuring management is to achieve greater agility. Linger says that decision making slows down in flabby organisations. "One of the things lean businesses do is make quick decisions and react to customer needs," he observes.
"Businesses acquire people at a senior middle management level and find themselves becoming fat at the top"

Justin Linger, Barracuda Search
The point is particularly pertinent in the grocery sector where leanness and efficiency is a central plank of the business models of discounters Aldi and Lidl. The established powers have been accused of failing to take the threat of the discounters seriously until recently and moves to improve speed of decision making imply a recognition that they need to be more agile in the way they react to market changes.
Asda boss Andy Clarke said he wants stability at the top of the organisation "through fewer, bigger leadership roles which will speed up decision making".
Tesco has also stated its desire to simplify management structures, while Sainsbury's boss Mike Coupe believes that by streamlining central divisions, including bringing its supermarket and convenience businesses together, Sainsbury's will be better equipped to win in a fast-changing market place.
Sainsbury's
500 head office and store support centre roles to go as part of a plan to achieve in £500m costs savings.
Ongoing change
Stephen Springham, senior retail analyst at Planet Retail, believes it is too simplistic to explain the changes as a knee-jerk reaction to the threat of Aldi and Lidl and believes they are part of a longer-term plan for growth.
He says: "I wouldn't put it all on the discounters. There has been no volume or value growth across the whole market for some time, so cost cutting is inevitable and it stands to reason that most of that will be at head office rather than the shopfloor, where the likes of Tesco know they need to invest."
The idea that the sector is going through unprecedented change has plenty of currency, but McCarthy questions whether the problems of the big four are purely structural and suggests the industry is experiencing a mix of cyclical and structural change. He believes the narrative that the supermarkets are in terminal decline has been exaggerated and as the economy continues to recover their fortunes can be expected to improve.
It remains to be seen whether the wholesale changes in structure are a short, sharp fix or the start of a long-term restructuring of the way supermarkets organise their businesses. Linger says such reorganisation is likely to be an ongoing process. "We're talking about speeding up decision making, changing the culture of the business and the entire business model.
"The grocery sector is going through a massive period of change and business models will have to keep changing with that."
One thing is certain: the pace of change in grocery is unlikely to slow in the next 12 months.
Tesco
Halfords chief executive Matt Davies to become Tesco's new UK chief executive. Outside the UK, Trevor Masters is promoted to chief executive of Tesco's international business. Managing director of central Europe and Turkey Ken Towle's role is made redundant and will leave at the end of the financial year.
Morrisons
Chief executive Dalton Philips is to stand down. Morrisons chairman Andrew Higginson took up his position earlier than scheduled on January 22.