Amazon is to buy grocery specialist Whole Foods Market in an audacious push into bricks-and-mortar retail.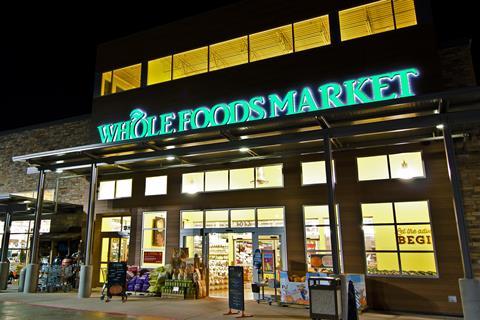 Amazon will pay $13.7bn (£10.7bn) for Whole Foods, including its debt, and the pair have struck a "definitive merger agreement" on the all-cash deal.
Amazon founder and chief executive Jeff Bezos said: "Millions of people love Whole Foods Market because they offer the best natural and organic foods, and they make it fun to eat healthy.
"Whole Foods Market has been satisfying, delighting and nourishing customers for nearly four decades – they're doing an amazing job and we want that to continue."
Whole Foods co-founder and chief executive John Mackey said: "This partnership presents an opportunity to maximise value for Whole Foods Market's shareholders, while at the same time extending our mission and bringing the highest quality, experience, convenience and innovation to our customers."
Mackey will stay on as chief executive of Whole Foods, which has around 450 stores including several in the UK.
The deal is expected to complete in the second half of this year.
Amazon has made a concerted play for grocery spend through ventures such as Fresh, which launched in the UK a year ago.
It has also shown an increasing interest in marrying its online power with ownership of stores.
After opening its first bookshop in Seattle in 2015, it has built a seven-strong books chain.