Amazon is planning to open its first drive-thru grocery store in the US as the etail giant continues to ramp up its food proposition.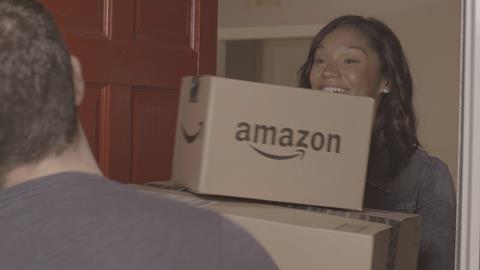 Amazon is eyeing the store in Silicon Valley, which would allow customers to order items online and collect them from a designated pick-up point during a pre-arranged timeframe.
The move comes amid rumours that the online retailer is set to launch its Amazon Fresh proposition in the UK. It already operates the grocery delivery service in the US.
The Silicon Valley Business Journal reported that Amazon is plotting a move to open its first drive-thru store in Sunnyvale, California. Developers have already submitted plans for a 11,600 sq ft building and grocery pick-up area, a source close to the situation said.
Amazon is not named in the planning documents but was named by the source as the likely tenant.
The planning application said customers would be able to pre-order "grocery and other retail items" before selecting a 15-minute to two-hour pick-up window.
Shoppers can also "arrive on foot or bicycle" to pick up their orders, according to the documentation.
The move is the latest bid by Amazon to drive innovation in fulfilment. Last month it revealed plans to trial a 'Treasure Truck' service in Seattle, driving around neighbourhoods in a truck filled with in-demand, limited-quantity products that are on sale for one day only.