Aldi's brand value rose 11% to £9.2bn in the past year, making it more valuable than Tesco whose brand value plummeted by £3.6bn this year.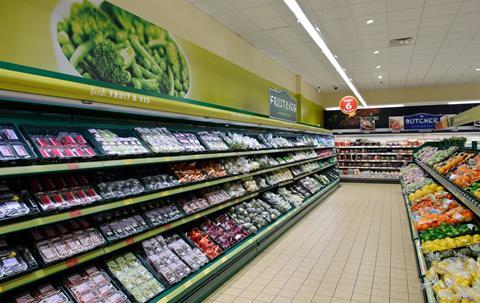 According to Brand Finance's Retail 50 report Tesco's brand value fell 37% following an unsuccessful US expansion effort and its accounting scandal. Its latest setback is the first investigation by the grocery ombudsman over unfair treatment of suppliers.
Almost all UK grocers are struggling due to intense competition in the sector. M&S and Sainsbury's brand value are down 1% and 16% respectively. Morrisons had a £800m brand value loss, but the recent appointment of David Potts as chief executive could reverse this, suggested the report.
Asda has registered growth of 2%.
Discounters Aldi and Lidl have won customers with successful advertising campaigns and now have a combined 10% market share.
Brand Finance calculates brand value by evaluating measures such as brand strength and brand revenues.