Aldi's ambitious UK and Ireland boss Matthew Barnes envisions the German cut-price supermarket having up to 2,600 UK stores.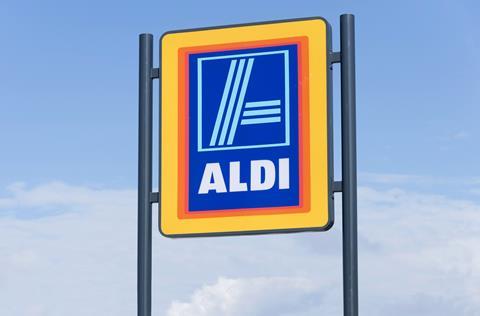 Barnes, who currently operates 700 UK stores, told The Grocer that there is scope to open a shop for every 25,000 to 30,000 people.
This means the UK's fifth-biggest supermarket could end up with as many as eight branches in towns such as Watford.
Barnes said: "There are 600 town locations where we don't have a store; in many of which we could easily have two, three or four stores … We don't have a store in Watford, [but] that would be a six to eight Aldi town."
With the UK's population standing at 65 million, that would equate to 2,600 stores, which comes close to matching Tesco's store footprint of 2,700 outlets.
Aldi had set a target to reach 1,000 stores by 2022, but Barnes said the total could be closer to 1,300 by that date.
"I think there is massively more potential than that," he said, confirming that the grocer has 300 new sites already approved on its books.
Aldi and Lidl are currently the fastest-growing grocery chains in the UK, with sales rising at 18.3% and 17.8%, respectively, in the 12 weeks to April 23, according to Kantar data.
Barnes said Aldi's business model enables it to "survive off a much lower margin than anyone else". But last year Aldi reported a second consecutive year of falling profits after investment in price-cutting ate into its profitability.