Aldi and Lidl have come under fire from lorry drivers who claim they are forced to do the jobs of warehouse staff so that the discounters can offer low prices.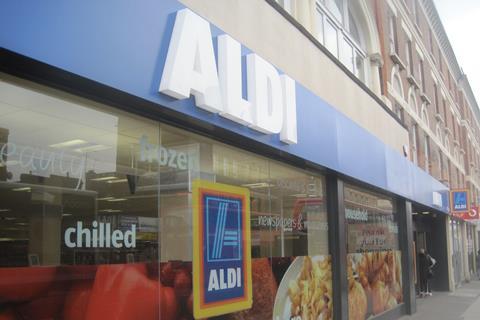 According to a report on BBC Radio 4's You and Yours programme, the drivers are required to unload deliveries – or 'self-tip' as it is known – when they arrive at their destination.
The lorry drivers want to be paid extra to self-tip and claim the training is not good enough, while their union said the practice was unsafe.
On the programme, lorry driver David Janczak-Hogarth said the practice was part of the discounters' business model.
"It was obvious to me the only reason you were doing it was for the benefit of whichever discount supermarket it was that you were visiting.
"And you forego quality control by letting any Tom, Dick or Harry in your warehouse to unload their vehicle," he said.
An Aldi spokesperson said: "We operate an efficient business model and pass on savings to customers who benefit from the lowest grocery prices in the UK.
"The majority of hauliers support this process as it saves them time and money. It means they can quickly get back on the road after unloading."
Lidl told You and Yours that it has a policy of drivers unloading their own vehicles: "As a retailer, we are not unique in this approach, which has also been verified by visiting regulators."
Both discounters said drivers are insured and are given protective clothing and full training, which should take half an hour. But drivers claimed the training can be as brief as ten minutes.
Waitrose, Sainsbury's and Asda do not allow drivers to unload as they consider it safer for warehouse staff to do so.
Drivers for Ikea in Europe
A separate BBC investigation has discovered that some lorry drivers moving goods in Western Europe for Ikea and other retailers are living out of their cabs for months at a time.
The drivers the BBC spoke to were employed by haulage companies based in Eastern Europe and were being paid less than £3 per hour.
Ikea said it was "saddened by the testimonies" of the drivers.