Discounter Aldi has issued a product recall of a batch of chocolate after salmonella was found in its Choceur Treasures product.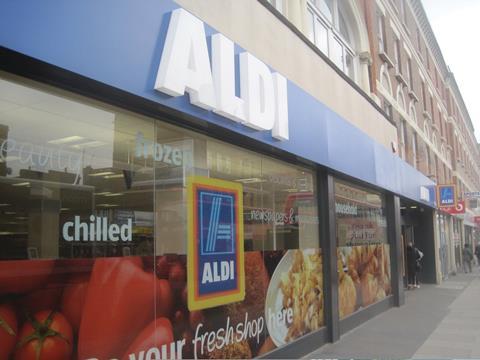 Aldi has recalled 200g packs of Choceur Treasures with a best before date of 1 September 2015.
The supermarket said the contaminated batch has only been sold in the Midlands region, with towns including Birmingham, Leicester and Nottingham possibly affected. Aldi said the recall is "an isolated incident".
A spokesperson advised shoppers who bought the product to return it to their nearest store for a full refund.
The product range affected is part of the firm's Choceur continental chocolate range, and is described as whole hazelnut wrapped in wafer and milk chocolate.
The Food Standards Agency (FSA) published the 99 stores affected and warned shoppers not to eat the product.
It also said no other Aldi products were known to be affected.
The retailer has displayed product recall notices in relevant stores, explaining to customers why it has recalled the item and advising them how to claim a refund.