Land Securities plans to resume work on its 750,000 sq ft Leeds Trinity scheme this year as long as deals which are at an advanced stage are completed.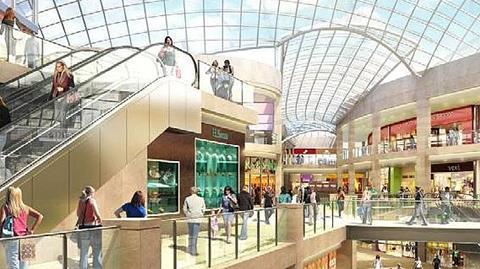 The property developer said it has "either concluded pre-lettings or at an advanced stage of negotiations with sufficient retailers to meet our pre-letting threshold", adding: "Assuming these negotiations are successfully concluded, we expect to start this scheme during 2010".
It said it has made "good progress in discussions with retailers" and is "increasingly confident about starting the scheme in 2010".
The development was postponed due to the weakness of the leasing market during the recession, when many retailers stopped expanding or collapsed.
St David's Shopping Centre in Cardiff – opened in October last year in partnership with Capital Shopping Centres - is now 74% let or in solicitors' hands by income, which Land Securities described as a "satisfactory result in a tough market".
It added that its new Clearlet leases - which do not penalise tenants for paying monthly instead of quarterly - are "proving popular" and the developer intends to "introduce more of these on new lettings to help speed up and simplify the leasing process".
The developer also revealed this morning that its One New Change scheme in The City of London is 90% pre-let.