German mid-market kitchen specialist Kütchenhaus has revealed plans for 40 to 50 stores across the UK as the retailer snaps up attractive property deals in the downturn.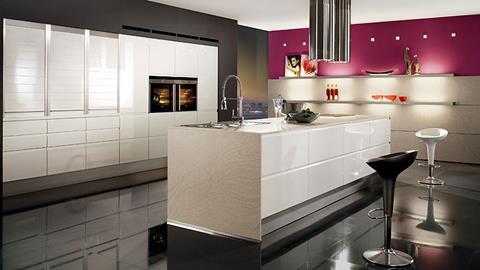 Kütchenhaus, which currently has six stores, is the UK retail arm of German kitchen manufacturing giant Nobilia, which makes more than 2,500 kitchens a day for outlets in more than 65 countries.
Managing director Norman Parker said Kütchenhaus's like-for-like sales were up 20% in the calendar year to date, but he added that this was partly due to softer comparables last year. He said the retailer expected to notch up sales of about £15m in the year to December 31.
He added that its latest store in Manchester's Barton Square was trading "terrifically well, beyond our expectations".
Kütchenhaus is now hunting for more stores, in locations such as Leeds, Liverpool and Solihull.
"We are looking for a national presence," said Parker. "We have opened five stores in the past 18 months. We want 40 to 50 for full coverage of the UK in five years."
He said while it was, in view of the economic situation, "not a great time" to expand, landlords were prepared to negotiate more.
Parker said the volumes the retailer's parent produced help bring Kütchenhaus's prices down. Its average order value is £11,000.