Former director Page hopes to relaunch Woolworths
Woolworths name is at present owned by Shop Direct
"I strongly believe the core of Woolworths could be a strong and prosperous business," says Page
A former Woolworths managing director hopes to revive the famous retail name and launch it again on high streets almost 10 years after its collapse.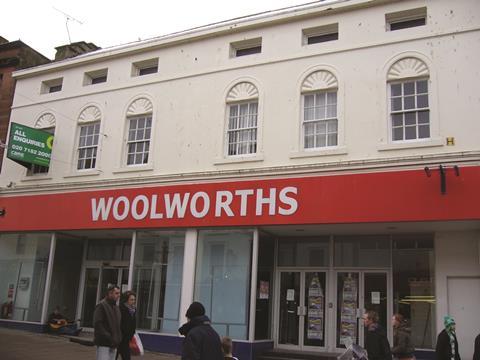 Tony Page has approached home shopping giant Shop Direct, which now owns the Woolworths brand, to buy the name and create a chain of neighbourhood stores.
Page told the Daily Star Online that he would bring Woolworths back in a "similar format" but stores would be "at the heart of communities" rather than in locations such as big shopping centres.
Page, who recently stood down as boss of Original Factory Shop and originally tried to relaunch Woolworths after its demise in 2008, said: "I strongly believe the core of Woolworths, however, was – and still could be – a strong and prosperous business."
Shop Direct
He has not yet received a response from Shop Direct but said: "I will keep trying."
"I am still emotionally attached to it," he said. "I still think it has got a role in the future.
"I have contacted Shop Direct and said 'you're not using the brand any more, would you consider giving it to someone who would?'"
Shop Direct bought the Woolworths name following the variety store group's collapse and ran it as an online store before closing it to focus on its Very business.
Page said: "I feel as though if the brand name was available it would still be a possibility to bring it back [to high streets]. I still absolutely think it would still be a physical retailer."
He added: "I would want it to be much more a part of the community. The stores that really used to do well were those that were at the heart of the community, rather than being in the big shopping centres.
"I strongly believe the core of Woolworths, however, was – and still could be – a strong and prosperous business."