Merged entity will create retailer with combined annual sales of £300m plus
Wiggle boss will head up combined company as chief executive
Chain Reaction managing director Chris Watson to take seat on board of new firm
Deal will be referred to Competition and Markets Authority
Wiggle has agreed a deal to acquire rival Chain Reaction Cycles, in a move which will create a £300m-plus sports etailing giant.
Bosses at the private equity-owned Wiggle and family-owned Northern Ireland-based Chain Reaction signed a deal this week, Retail Week understands. Terms of the transaction were not disclosed.
The deal was confirmed today after reports emerged earlier this week.
The merger will see the combined company step up the fight against the likes of Halfords and Amazon in the fiercely-competitive online cycling and tri-sports etailing space.
Wiggle's core products are cycling, running and swimming equipment and clothes. Chain Reaction competes in broadly the same space.
Stefan Barden, Wiggle's chief executive, will head up the newly-merged group, while Wiggle's chairman Brian McBride will have the same role in the new firm.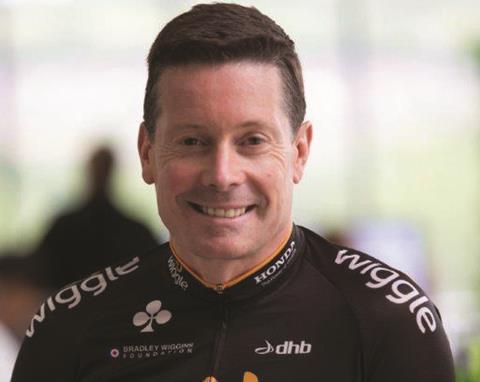 Chris Watson, managing director of Chain Reaction whose family owns the etailer, will have a place on the newly-merged group's board.
Barden said Wiggle had "long-respected" Chain Reaction as a business.
He added: "Like us they have a deep-seated love of cycling. The combined business will offer all customers an extended range of brand and products, with Wiggle's strength in tri-sports and road cycling complemented by Chain Reaction Cycles' strength in mountain biking, BMX and road cycling too."
Watson branded it an "exciting new chapter for the Chain Reaction Cycles brand."
It remains unclear whether the merger will result in redundancies at the two etailers.
Wiggle is voluntarily inviting the UK's Competition and Markets Authority to scrutinise the deal. The process is expected to take up to five months.
Annual sales
Wiggle, owned by private equity firm Bridgepoint, had annual sales of £179m in its last financial year, while Chain Reaction's annual sales in 2014 were £153.4m.
Halford's annual cycling revenues are around the same mark as the two etailers combined.
However around half of Wiggle's and Chain Reaction sales are overseas which gives them confidence the deal will be waived through by the competition authorities, Retail Week understands.
The deal sets Wiggle firmly on its ambitious path to achieve £1bn annual sales.
Barden added: "The deal propels Wiggle faster towards its objective of building a global online champion and a major British export success story."
Both Wiggle and Chain Reaction had humble beginnings, starting as single bike shops in Portsmouth and the village of the Ballynure, Northern Ireland, respectively.